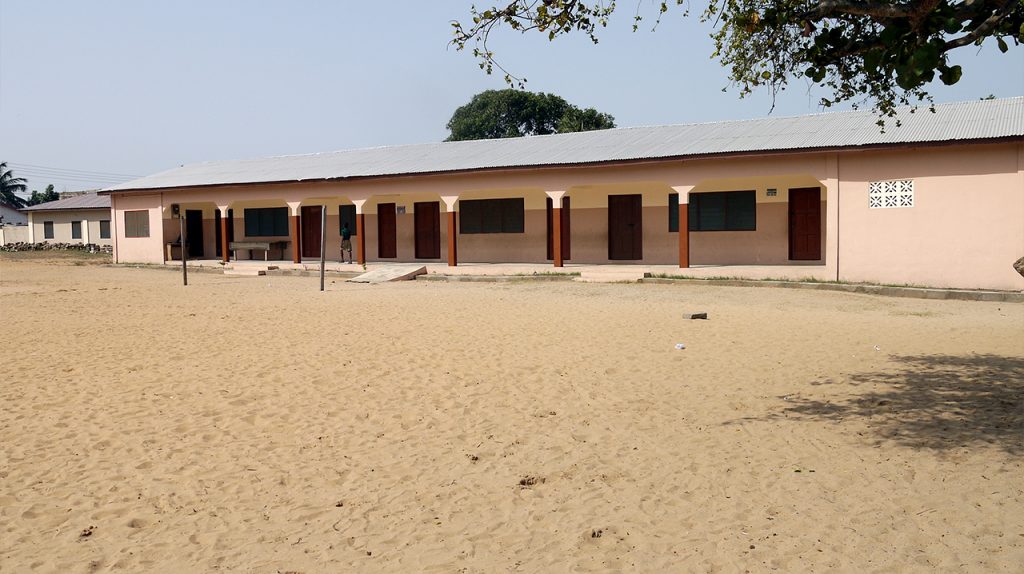 WELCOME TO WOE EP SCHOOL
Learn More
A little about your partner school...
Woe EP is a government school which was established in 1909 in the village of Woe, Ghana. The school provides an education for approximately 500 students aged between four and 20 years old.
Whilst Woe EP is a government-run school, it is severely underfunded. In some classrooms, there are not enough desks for the students, so children have to sit on the floor. There is also a significant lack of basic equipment such as textbooks, which can be challenging for the teachers.
Woe EP is located in Ghana's rural Volta region, where poverty is prevalent. The main industries are agriculture and fishing, and it is common for children to work alongside their families to bring in an income, instead of attending school. Schools such as Woe EP are trying to encourage more children to start school earlier and stay in education longer.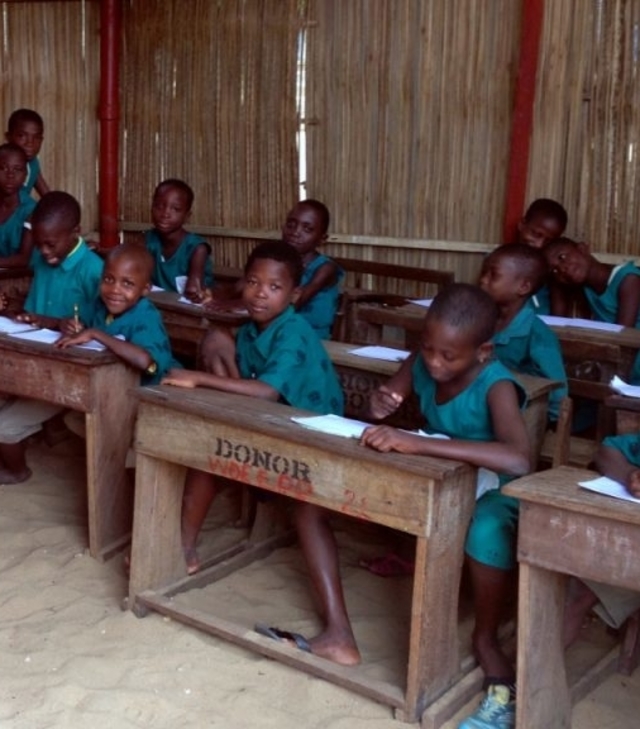 Interested in visiting your partner school?
How your partnership works
We're so excited to welcome you on board as a partner school – and we hope you're excited, too!
We'll facilitate half-termly exchanges of pen pal letters between your students and those at Woe EP, and bring you the latest news from your partner school.
On this page, you'll also find educational resources, fundraising inspiration and an image gallery to help your students learn about life at your partner school and education around the world.
Finally, at the bottom of the page, you'll find the contact details for our Partnerships Managers – feel free to get in touch if you have any questions!
Assembly presentation
Downloadable slides to introduce your partner school to your students
Day in the Life
Learn about a typical day in the life of a student at your partner school
Sponsorship Form
An easy-to-use sponsorship form to help you fundraise
Repair Classrooms
To help reduce overcrowding in lessons
Finish Perimeter Wall
To improve security at the school
Renovate Canteen
By reroofing and screeding walls & floor
Whilst fundraising for your partner school is by no means a compulsory part of your School Partnership, any amount your school raises will help Woe EP reach their goals sooner. 
Below, you'll find three simple ideas that other partner schools have used to fundraise – or feel free to come up with your own! Feel free to get in touch if you need any additional resources.
Non-Uniform Day
Ask students to donate £2 in return for wearing non-uniform to school, and you'll quickly see the pounds add up!
Cycle to Ghana
Get a team together to cycle the distance to your partner school, and ask people to sponsor your efforts.
Hold a Ghana Day
Hold a Ghana day at your school! Sell Ghanaian food, auction off raffle prizes, or put on a cultural performance.