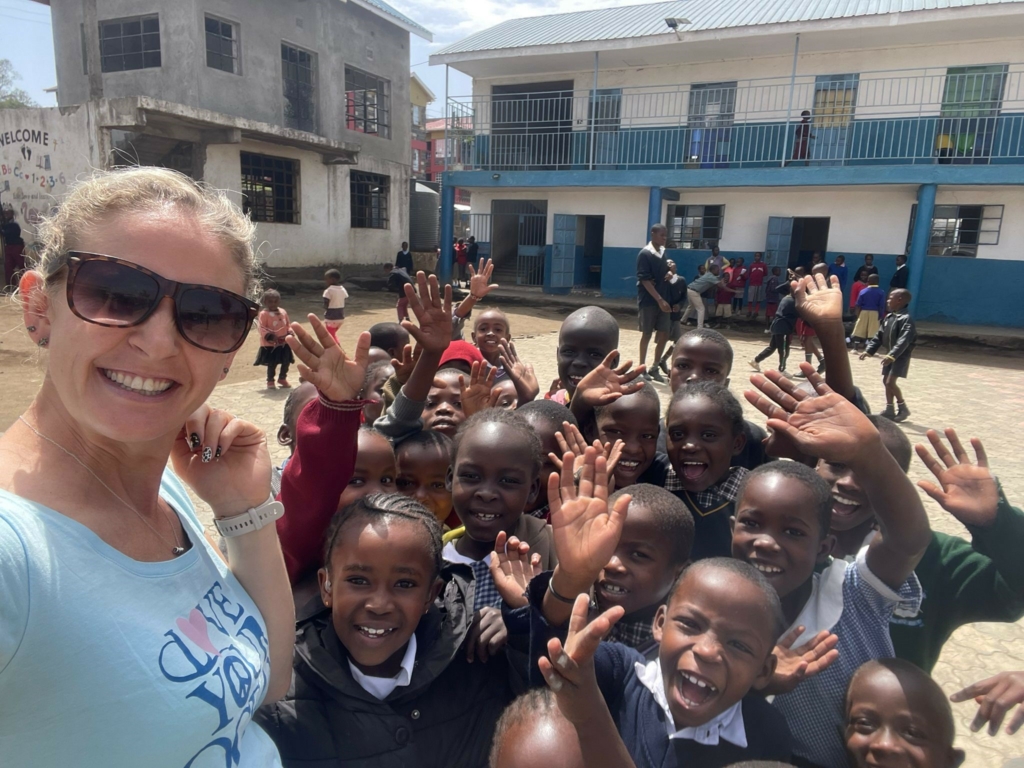 I'm writing to you from our hotel in Nakuru, Kenya – my home for the next few days and nights. It's incredible to finally be here, after the many amazing stories I have heard about this place and its people, and especially our partner schools. I first came to Kenya at the age of 22, having only ever been on comfortable family holidays to Western destinations, and it's safe to say that I experienced a culture shock. I spent a week in Nairobi volunteering in the Kibera slum and it is a trip that has never left me, and I don't think ever will. Fast-forward a good number of years (I'm not telling you the exact number!) and I have made it back to Kenya at last, after several 'obstacles' the past few years have prevented me getting here.
I am travelling with the wonderful Derby County Community Trust (DCCT) group, 48 of whom are here currently, and another 22 of whom are joining for the half-term week. They are a passionate and hardworking group, and will no doubt achieve a great deal whilst they are here. It is a privilege to be able to share this experience with them. They are well-versed in what work is needed and how to get the best out of the manpower available, having been here on eight previous occasions. Something special keeps bringing them back…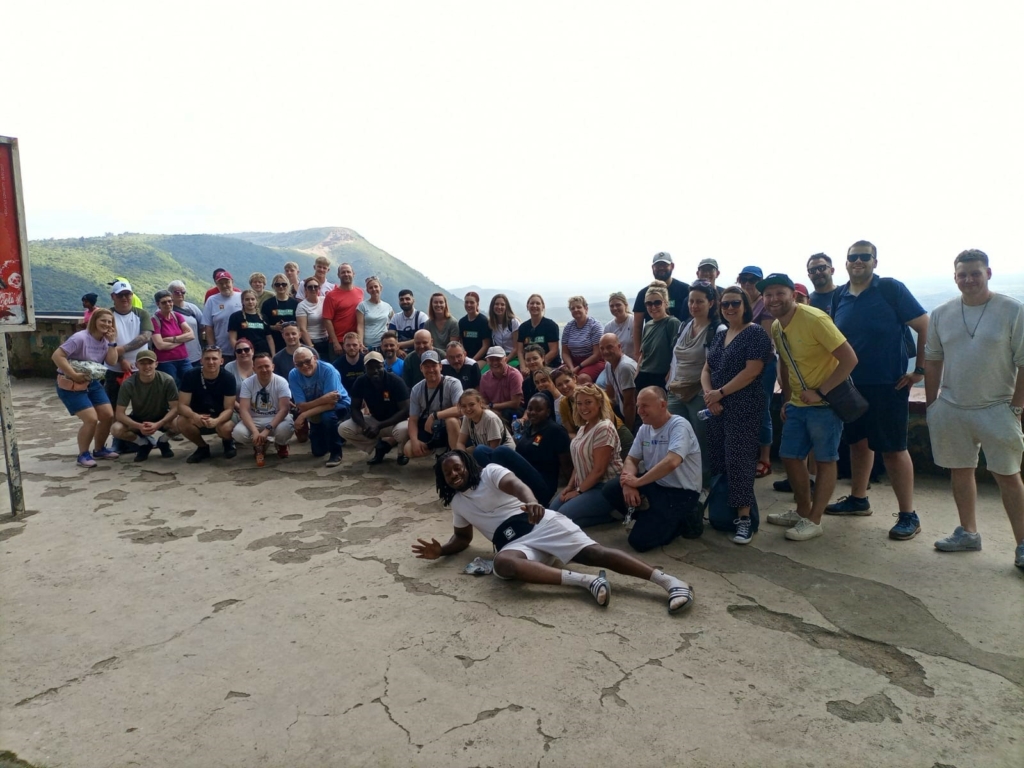 Even better than being here with DCCT is being here with my brother, who has long been keen to volunteer in Kenya. He is throwing himself into the experience and loving every minute so far. It's nice for him to be following in our dad's footsteps, as he volunteered here in 2019, also with DCCT, and it's rather fitting that my brother will be volunteering at Ungana Academy, as dad assisted with building new classrooms there three years ago. I also spent our first volunteering day at Ungana, and it was an emotional and special day. I can honestly say that we have been welcomed with open arms by the people here.
On the way to Nakuru, we visited the David Sheldrick Wildlife Trust's elephant orphanage in Nairobi, which was an amazing experience. Nothing compares to seeing elephants in the flesh, close enough to touch. After this, the journey to Nakuru was a long and interesting one, with the roads – and the driving – being very different to what we are used to in the UK. The baboons and warthogs on the side of the road, and the giraffes in the distance, were a constant reminder that I had finally made it here! The sights as we travel around Nakuru are a real eye-opener, and the more deprived areas just reinforces why we are here, and why African Adventures exists. Our partner schools are doing an amazing job of providing a free education to young people who would otherwise go without.
I look forward to visiting our other partner schools and will provide another update. Until then, I hope you enjoy my pictures from the trip so far.
Rachel Northover, Head of Fundraising