Back in February 2022, we launched our fundraising campaign 'The Good Period Project' and we are excited to share with you how our focus group has been getting on.
Laura, our Senior Trip Co-ordinator visited Kenya in May to meet with our partner schools to discuss the work that our summer programme volunteers will be carrying out. It's important to us that our partner schools decide on the work that our volunteers deliver, as they know first-hand what is most needed and what will have the biggest impact on their students' lives. Whilst Laura was there, she caught up with the 90 girls at The Walk Centre who are part of our focus group for 'The Good Period' project. 
Every girl in the focus group has been provided with enough sanitary pads each month so they can manage their menstrual cycle, enjoy their education without worry and take advantage of every opportunity available to them.
Laura spoke with the girls to see what impact being part of the focus group has had on them and we couldn't be more pleased with the feedback we have received so far!
85% of girls now feel confident managing menstruation, whereas only 47% did before The Good Period started.

85% of girls agree they have access to everything they need to manage menstruation well each month. (underwear & pads), whereas previously only 3% agreed with this statement before The Good Period started.

85% of girls surveyed feel confident knowing the physical changes a girl's body goes through during puberty. This is in comparison to just 44% before The Good Period started.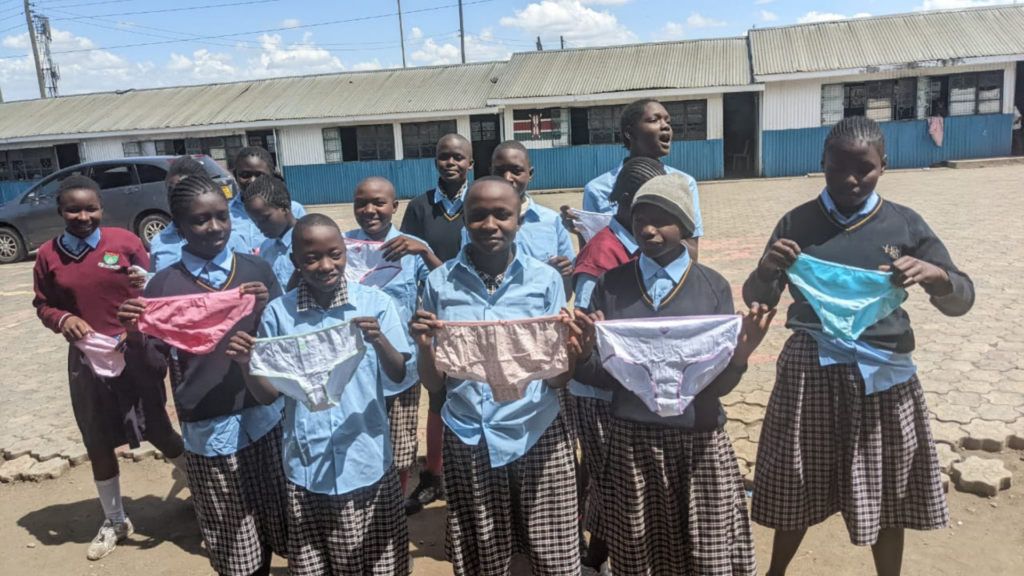 Laura, our Senior Trip Co-ordinator said "When I was in Kenya and met the girls taking part in The Good Period Project, the positive impact of this programme really hit home. The statistics speak for themselves, the girls were so much more confident with both their knowledge and their ability to manage menstruation. I am excited to see how many more girls we can support to have improved access to education through The Good Period."
As well as providing access to essential products, it's important that the girls feel confident in managing their menstruation and sexual health. Laura led a Red Tent session for the girls at The Walk Centre, giving them the opportunity to ask any questions.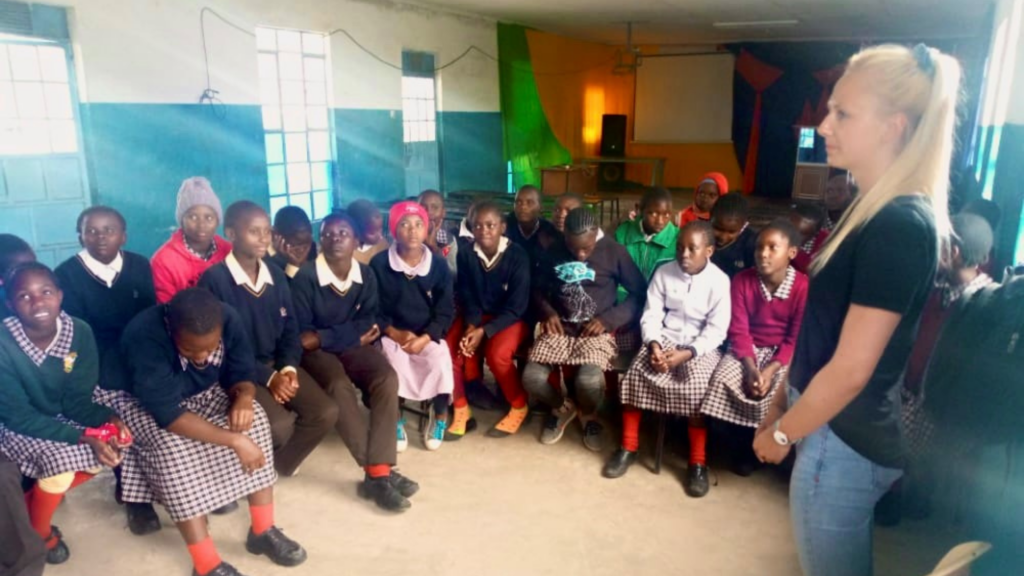 The focus group at The Walk Centre is just the beginning of providing access to the knowledge and essential products needed during menstruation. In time we plan to roll out this support and provide sanitary pads to all the girls in our partner schools in Kenya.
How you can help
Just £1 can provide one girl with enough sanitary pads for a month, which will help make sure that she doesn't have to miss school because of menstruation.
£90 would provide every girl in our focus group with enough sanitary pads for a month, dramatically reducing menstruation-related absences from school.
It really is that simple – any amount you can donate will make a difference and help us in our mission to eliminate period poverty.
To find out more and donate, head to The Good Period webpage.