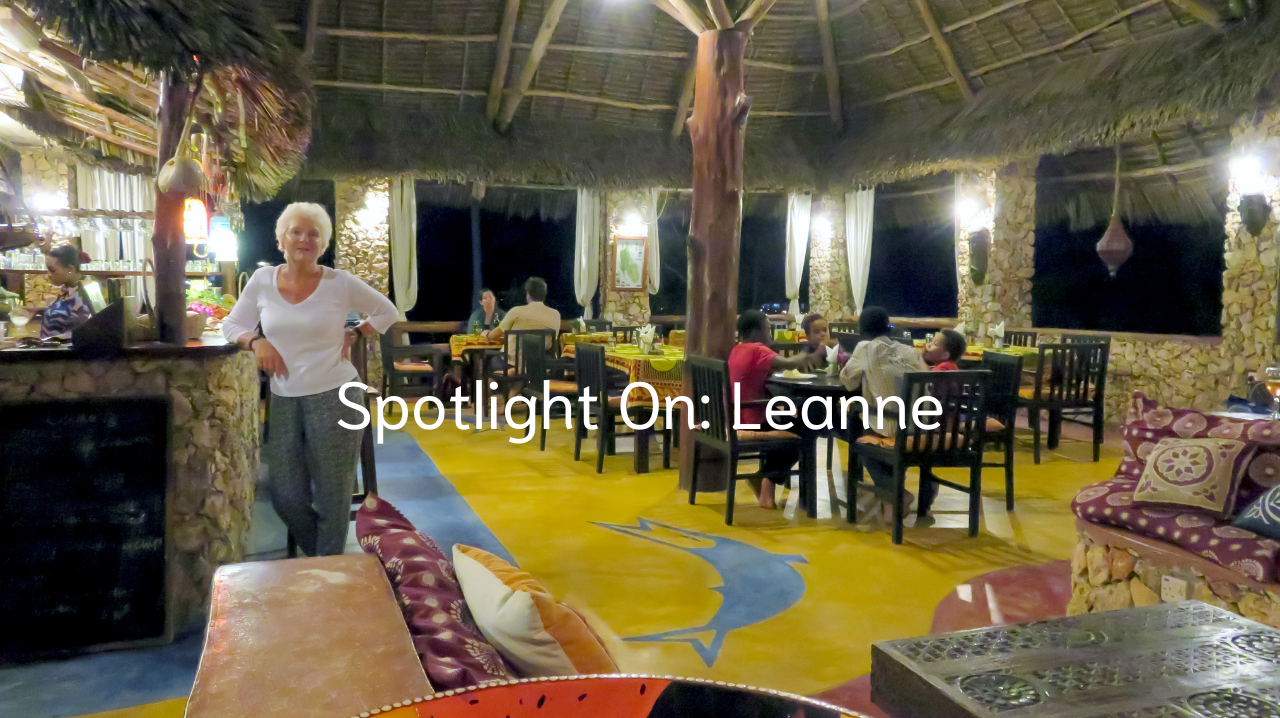 This week, we're chatting to Leanne, our Finance and Office Manager! Find out about her trip to Zanzibar, the vital role she plays in supporting our partner schools' food security programmes, and what she gets up to outside of work – including sailing and the odd bit of upholstering!
What does your role involve?
I am the Finance and Office Manager here at African Adventures.  It's a position I have held for over seven years, and a role I very much enjoy.  It was a challenge getting to know the volunteer travel industry having worked for many years in veterinary pathology! But a challenge is always good and, having grasped the principles of the company, I am very proud to be part of it.
As Finance Manager, I am responsible for the payment of all in-country costs, payments from African Adventures Foundation and our own staff, and running costs. With my Office Manager hat on, my tasks can be very varied: from engaging a new printer company, to assisting with our School Travel Forum Quality Badge, and with many things in between!
What's the best bit about your role?
I get a great deal of satisfaction from sending our charity payments to our three destinations in Africa, so that our partner schools can use the funding for vital initiatives such as their food security programmes. I also enjoy working in the different currencies! This represented a new aspect to my working life, but again, a challenge is good and working with foreign exchange companies is interesting.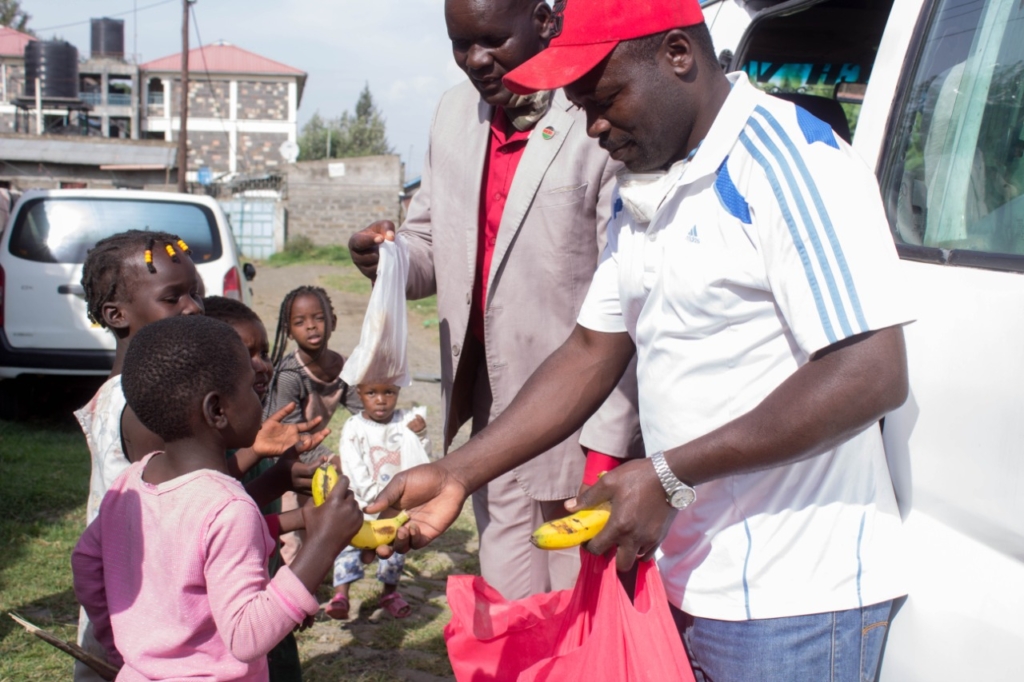 Why did you choose to join the African Adventures team?
I actually didn't choose African Adventures, they found me from somewhere! But I am very pleased they did. There is a great work ethic here, and the work we do in Africa through the business is amazing.
Have you visited any of our partner schools or host destinations?
In 2018, I was able to visit Zanzibar to see first-hand the schools we support and the work we had achieved at that time. I am aware that things have progressed much further with our Water, Sanitation and Hygiene programme over the last two years, however! Seeing a class of over 100 children standing and singing "good morning" when we entered the classroom was a moment I will never forget. They were sitting on a concrete floor in 40 degree heat, but were so excited to see us.  It was a humbling experience and I wish more people could witness the same, as I feel sure there would be greater appreciation of the education we have here in the UK.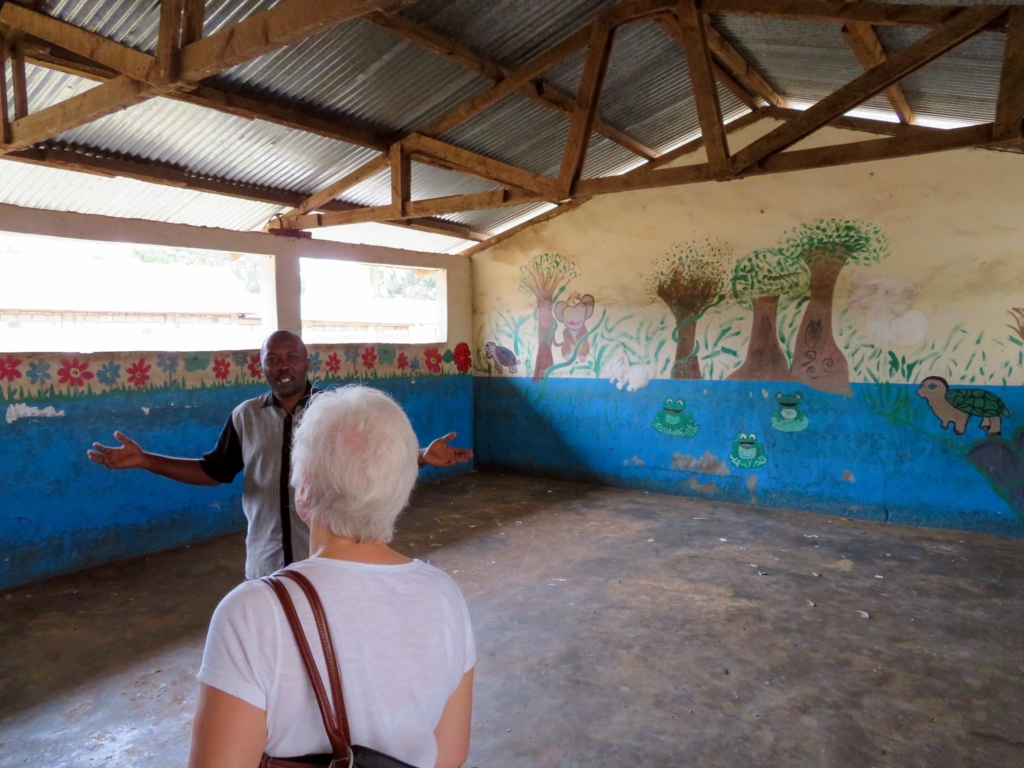 Where would you like to visit next?
I would happily return to Zanzibar and would love to see the progress since my visit, but it would probably make sense to see another country, perhaps Kenya!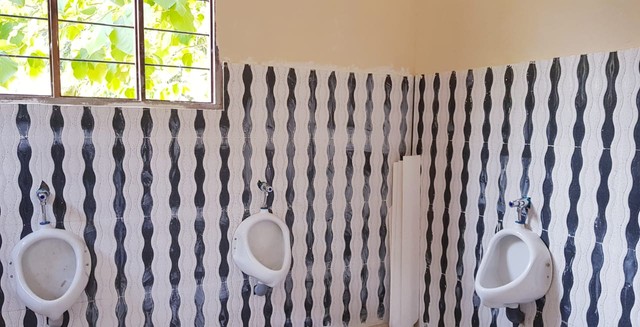 What's been the proudest moment of your job?
I think the most exciting moment has been the trip to Zanzibar, but I am also very proud to have played a large part in several dinner events to raise funds for African Adventures Foundation. They were fun to organise and great to be at! Over the four events, some 1,200 other people were able to attend whilst raising around £10,000 each time for the Foundation.
What do you enjoy doing outside of work?
Outside of work, I enjoy spending time with my grandchildren (yes, I'm old enough to have them!). I also enjoy walking, gardening and occasionally sailing with family. I have also upholstered the odd chair, the latest being a Victorian button back!
Tell us something interesting about yourself!
I went to art college many, many years ago! This is very different from my actual career, which involved returning to education in my forties. That was a tricky thing to do whilst working full-time with two young children, but it was worth it – otherwise I might not be at African Adventures today!
Check back soon for another instalment of 'Spotlight On', and to learn more about the African Adventures team!