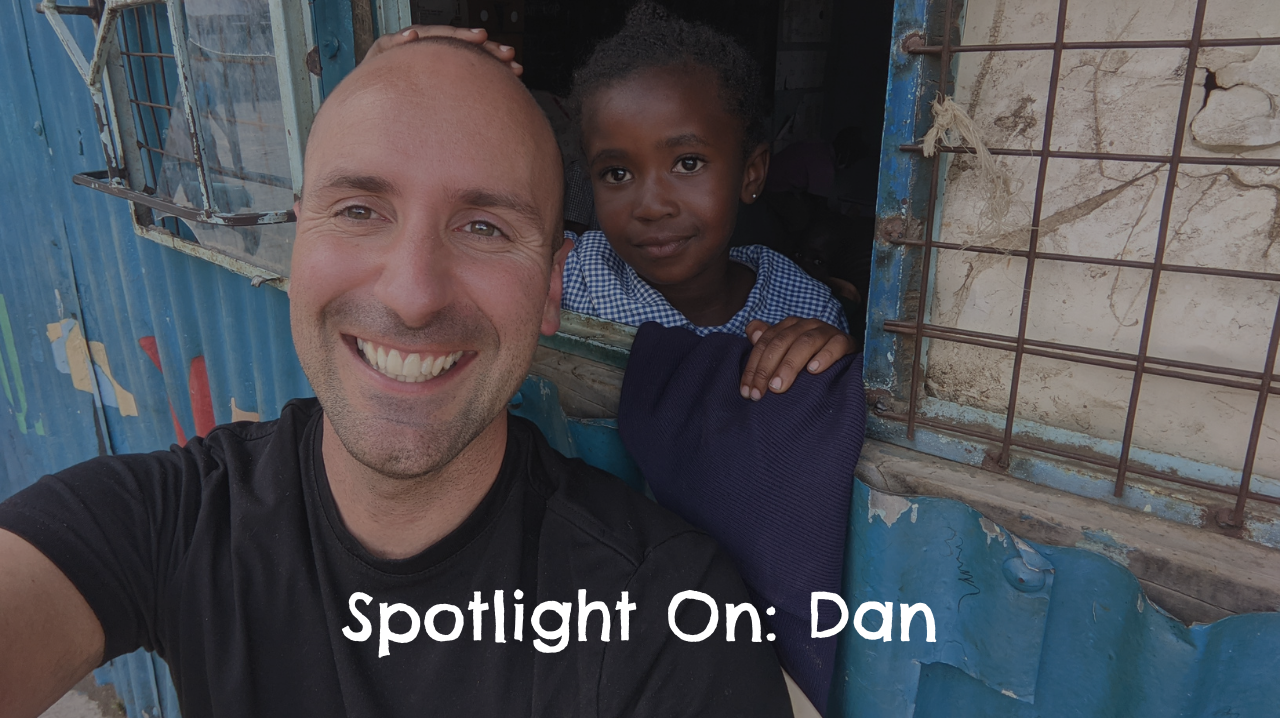 Introducing our new blog series, 'Spotlight On', which gives our supporters and volunteers the chance to get to know our teams in the UK, Ghana, Kenya and Zanzibar a little better!
In the first instalment, we're chatting to our Founder and Director, Dan, to find out how African Adventures began and how it's grown in the 13 years since…
What does your role involve?
I oversee the day-to-day running and strategic direction of African Adventures. I work with our teams across Ghana, Kenya, the UK and Zanzibar to make sure we provide a great service to our travel groups and partner schools.
What's the best bit about your role?
Without doubt, working together with our staff and partner schools, and meeting our group leaders and volunteers.
We are very much a people-focused company; we bring people together to make positive change. We're lucky to have some great minds and brilliant people involved with the organisation, and it's a privilege to lead the team.
Why did you start African Adventures?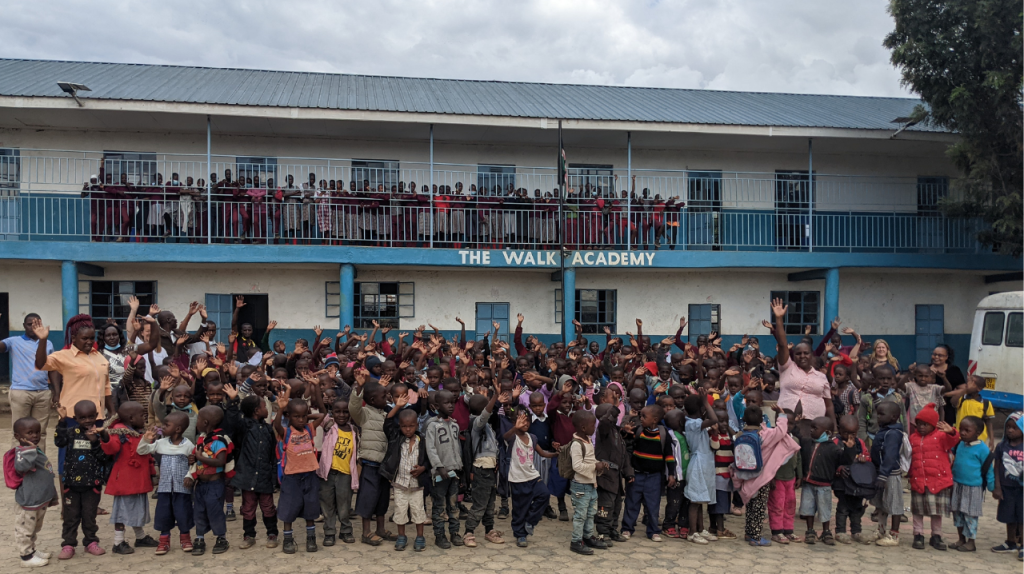 I first travelled to Kenya in 2007, where I volunteered at a small school called The Walk Centre. The school provided a free education and lunchtime meal to children living in the sum areas on and around the nearby dumpsite. Without The Walk, it is unlikely those children would have attended school at all, due to the cost of basic items like uniforms and textbooks, which must be paid for if you attended a government school.
During my time in Kenya, I visited similar volunteer-led schools in the same town, and met some inspirational leaders from the community in the process. I was only in Kenya for six weeks, but I knew I would be back.
My experience at The Walk Centre and in Kenya, helped me realise that I wanted to spend my professional life supporting schools like these, whilst offering other people from the UK the same life-changing opportunity I had. Two years later, African Adventures was born.
Today, the company supports more than 22,000 children across 25 schools in Ghana, Kenya and Zanzibar, and thousands of volunteers from the UK have travelled with us.
Have you visited our partner schools and host destinations?
I've been fortunate enough to visit every partner school we work with, and I see this as a vital part of my role. I travel to our host destinations at least a couple of times each year to spend a little time with our staff and partner schools. This gives me the opportunity to listen to the needs of our partners on the ground, as well as feedback from our team, so we can improve and adapt what we do.
I'm often asked 'what's the best place you work in?'. The truth is, they're all brilliant for different reasons. If you want to switch off from almost everything Western, head to Ghana. If you want to see beautiful coastlines and relax, go to Zanzibar, and if you fancy visiting somewhere that represents modern-day Africa, go to Kenya.
Where would you most like to visit next?
I'm most looking forward to going to Zanzibar next, so I can see for myself the progress on our Water, Sanitation & Hygiene and Menstrual Health Management programme at the three schools we work with.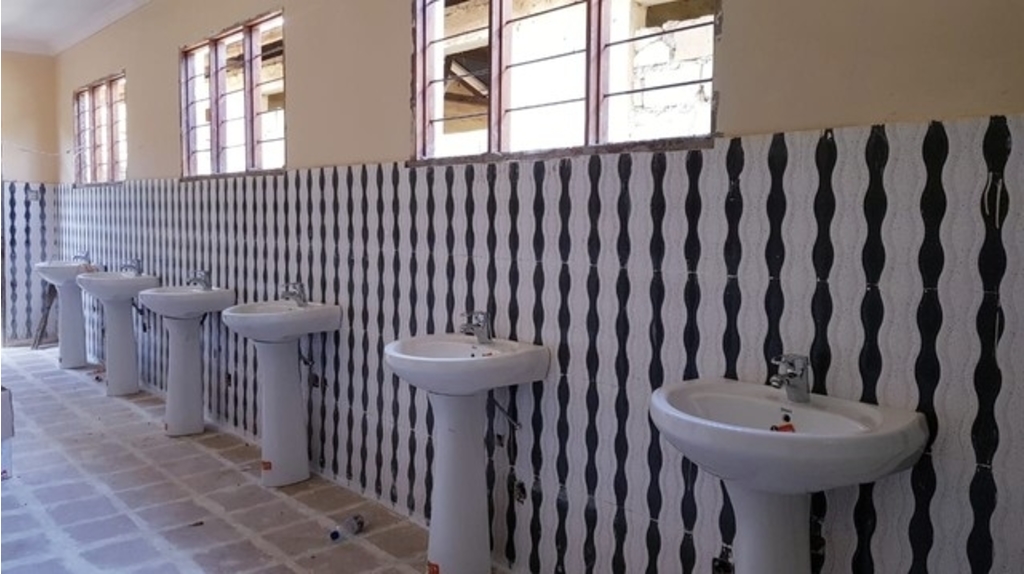 What's been the proudest moment of your job?
There have been many highs over the years, but my favourite moment has to be The Big Bike Ride, which saw four friends and I cycle from Nakuru in Kenya to Dar es Salaam in Tanzania to raise enough money to build The Walk Centre's primary school. And we did it exactly 10 years after my first visit in 2007!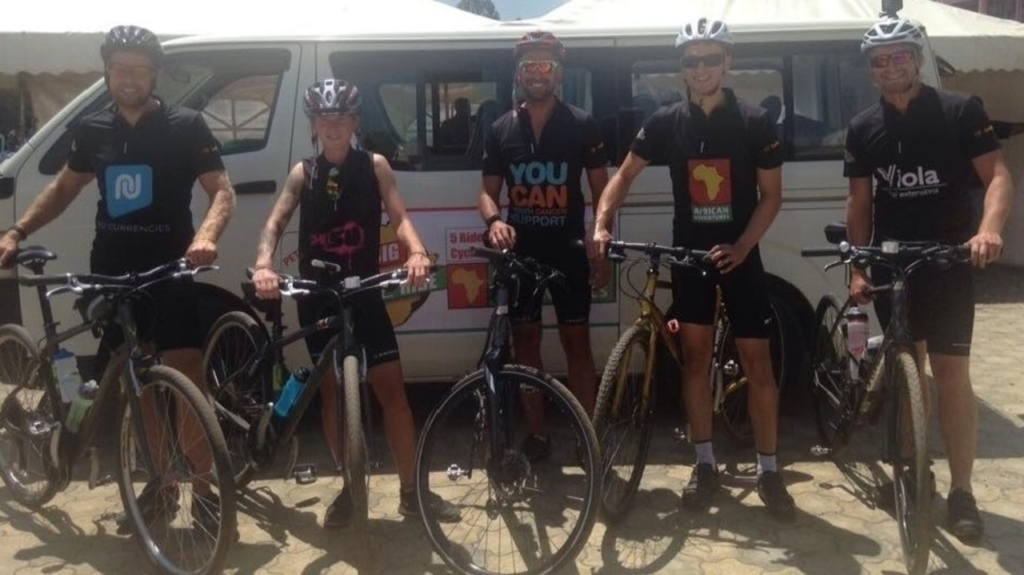 What do you enjoy doing outside of work?
I'm a long-suffering season ticket holder at Southampton Football Club, although we don't appear to be in danger of being relegated this season, so it's strange to not have such high levels of stress at this time of year.
You might also find me playing football, cycling, or trying (and largely failing) to make sushi.
Tell us something interesting about yourself!
I once climbed Mount Kenya with blisters that covered most of my Achilles' heels. It was so painful I walked barefooted for part of the climb.
Lesson: always break in your walking boots!
Keep your eyes peeled for the next instalment of our 'Spotlight On' series in two weeks' time!