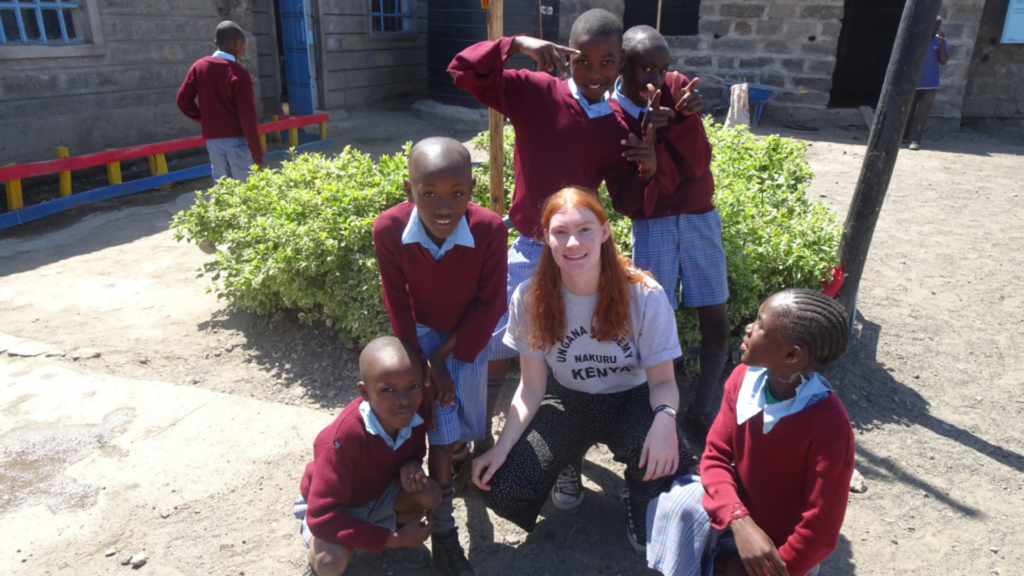 This week's blog is from Hannah, who travelled to Kenya with us to volunteer at our partner school, Ungana Academy. Read about her experience below…
My African Adventure trip was one of the most amazing things I have ever done. It has not only left a life-long impact on me but has also enlightened me on future career choices.
The day of travel was a whirlwind, the slight stress of Heathrow airport mixed with the whole group's excitement of going somewhere so unique. We arrived in Kenya in the early hours of the morning, and I don't think it had sunk in that we were in Kenya. The experience started when our local trip host Fred arrived. On the drive from the airport to the giraffe sanctuary, we spotted Zebras on the side of the road. At the giraffe sanctuary, we fed the giraffes by hand, and the experience was unlike anything else.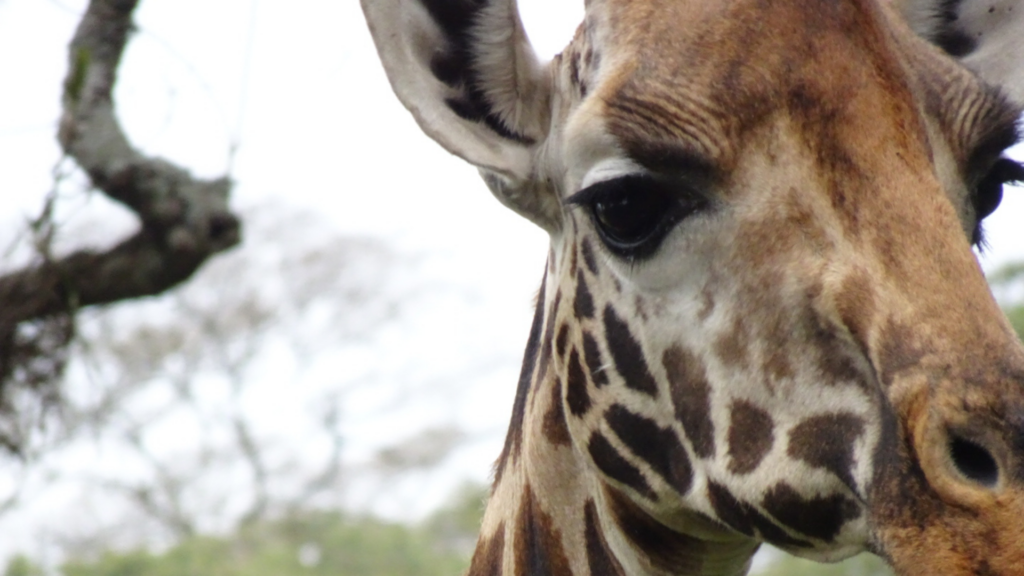 After we were settled in the hotel, the chance to explore a rural part of Kenya was astounding. I was completely immersed in the surroundings on the way to the school.
My favourite part of the trip was volunteering at the school. As we entered the gates, I was immediately overwhelmed with love. The children, despite not knowing anything about us, came rushing over. The school's director was warm and welcoming, and the whole school embraced us. The opportunity to teach children opened my eyes to new possibilities. The younger children were happy and playful, the grade fives were positive and curious, and the oldest children were engaging and friendly. I was grateful to be welcomed into their culture so wholeheartedly. I taught various lessons, and in return, I was taught cultural dances by the children, had traditional food and learnt many things about this wonderful place.
The children are joyous, and the staff are amazing at everything they do. I loved seeing the children play with their new toys at break time or engage in a new storybook. The chance to donate to the school was a memorable experience.
The opportunity to volunteer at Ungana Academy has ultimately changed my life. Moving forward, I am making a monthly donation to Ungana Academy as I am keen to continue helping in every way I can.
In the long term, I am looking to do international development at university. This degree will expand my knowledge and be fuelled by my passion for helping others. I wish to work in the charity field and return to Kenya and other parts of the world.
This experience with African Adventures has enlightened me and has given me the confidence to pursue my passion for travel.