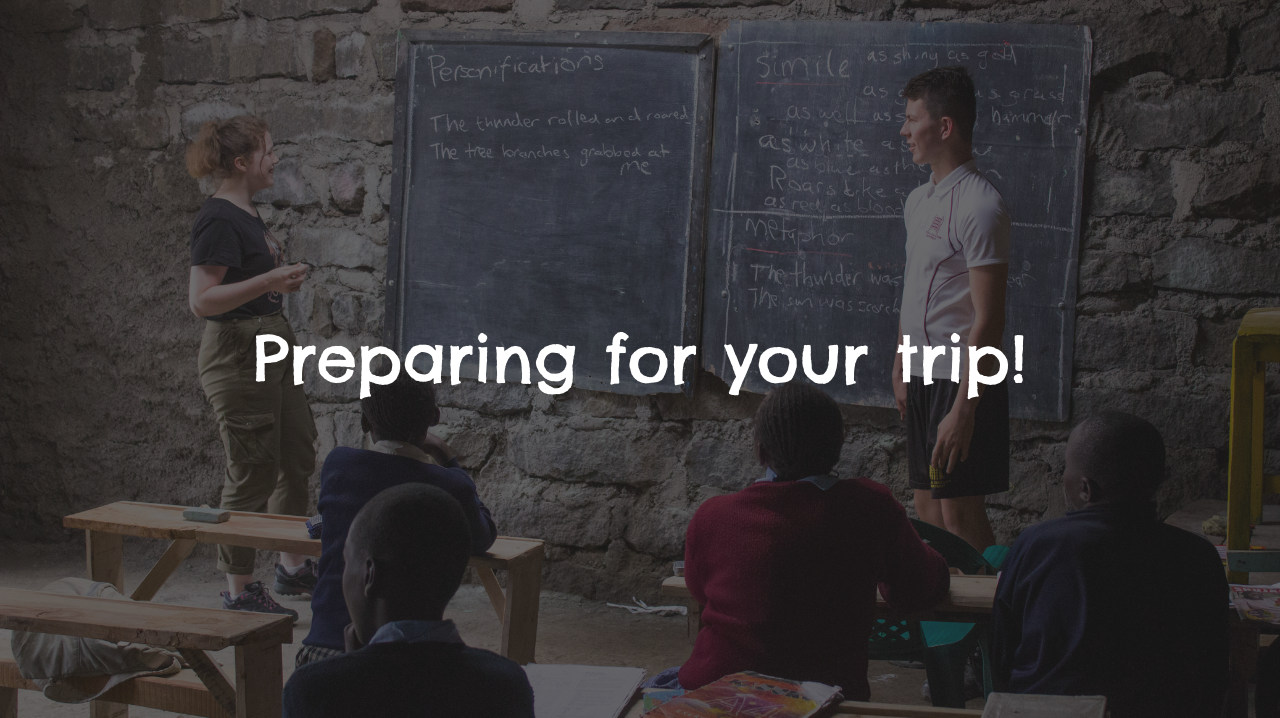 It's a new year, and, after two years with no trips, we can't wait to welcome volunteers back to our partner schools in 2022! Our first trips are heading to Africa in April – just a few months' time – and the countdown is very much on.
With this in mind, we thought we'd share six top tips to help you prepare for your volunteering experience. Whether you're travelling in 2022, 2023 or beyond, it's never too early to start learning about your destination, how you can make the most of your trip, and how to travel as greenly as possible. Read on for more!
Check out our packing list
Wondering what to pack for your trip? We've put together a handy packing list which covers everything from clothing, to Teaching and Sports Coaching resources, paperwork, medical supplies, equipment for the Building and Renovation role, and much more.
Head to the Before You Go section on My African Adventure to find our packing list, and get ready to dust off your suitcase at long last!
Our Before You Go section also contains advice about vaccinations and anti-malarial tablets, but please consult your GP or a local travel clinic at least two months before your trip.
Learn the language
Before heading to a new destination, it's a great idea to learn a few words of the language. This will be really helpful for your volunteering and will go down very well with the children at our partner schools! 
In Ghana, there are 250 languages spoken, and the official language is English. In the Volta region, where our partner schools are located, Ewe is most widely spoken. 
In Kenya and Zanzibar, Swahili and English are the official languages, although a total of 62 languages are used in Kenya and a variety of languages are spoken by different ethnic groups in Zanzibar. Swahili is pronounced phonetically, so bear this in mind when practising! 
Take a look at our language guides for Ewe and Swahili to get started.
Extra room in your luggage?
Lots of volunteers ask us if there's anything they can bring to their partner school as a donation. This is by no means necessary, and please don't feel obligated, but if you're thinking of doing the same, we know our partner schools are in need of:
Clothes: Shirts, dresses, skirts, shorts, tops, trousers, shoes
Sanitary products: Not tampons, only sanitary towels/pads
Stationery: Books, pens, pencils, chalk, Sellotape, staplers etc.
Top up your fundraising (easily!)
If you're hoping to raise some or all of the money you need for your trip costs, don't forget to set up your free account with easyfundraising.
easyfundraising is a fundraising platform that turns online spending at over 6,000 retailers – including ASOS, Amazon, Just Eat, JD Sports, The Couture Club, Boohoo and many more – into free cashback. Yes, that's right – you can earn free money from shopping at your favorite retailers to put towards your trip costs! It's also free to register!
Last year, volunteers using easyfundraising raised between £400 and £1,120 for free, which is a significant portion of their trip costs. easyfundraising also offer a free coaching call to help you make the most of everything they offer. In the past, volunteers who have used this call have raised 50% more than those who didn't.
Set up your free account today to start raising!
Learn about the history of your destination
When you head to a new destination, it's a great idea to learn about the history of where you're going, so that you can understand the rich culture and wider historical context of the country where you'll be staying.
We work in three unique and fascinating destinations, each with their own varied, complex and eventful history. In an earlier blog series, we delved into the history of each of our destinations, and you can read each one below:
Enjoy!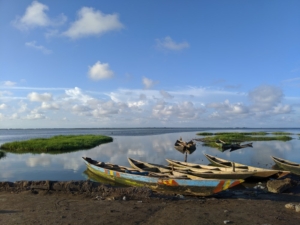 Learn about travelling responsibly
From offsetting the carbon emissions generated by flights, to using a reusable water bottle, using eco-friendly sunscreen, supporting the local economy and taking single-use plastics home with you, there are loads of ways you can be an eco-friendly traveller.
In a previous blog, we gave our 10 top tips for eco-friendly travel, so check that out for more info on how to be as green as possible.
There's also lots of information in the Responsible Tourism section of My African Adventure which explains how we're committed to reducing our environmental impact in any way we can.
We hope you're as excited for your trip as we are! As ever, if you have any questions, feel free to get in touch. Otherwise, we'll see you at your pre-departure meeting, just before you set off for Africa. Until then!