We rely on the generosity of people like you to help carry out the important work we do in Africa. 100% of your donation goes to our partner schools, so your support will make a real difference. You can help by:
By donating regularly to the Foundation, you'll be helping to ensure that our partner schools can continue providing a free education and daily meal to the children who rely on them.
From our perspective, a monthly donation helps us plan our work more efficiently and create as much impact as possible, because we know how much funding we'll receive each month.  
Giving £5 or £10 per month can make a huge difference: £5 can pay for 20 school meals, while £10 can pay for a food parcel which can feed a family of four for up to three days. Find out more about becoming a regular donor here.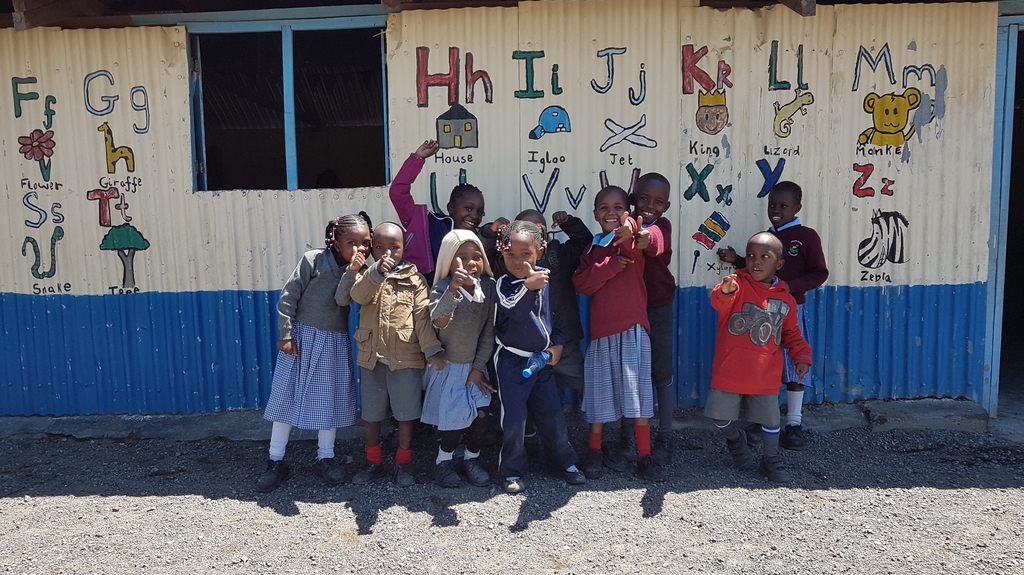 By donating directly through your salary, you'll be donating in the most tax-efficient way. It's a win-win for you and us! 
Payroll Giving donations are taken from pay after National Insurance, but before tax. With a payroll giving scheme, your donation of £10 a month would actually only cost you £8 from your take-home pay (if you pay 20% tax) or £6 (if you pay 40% tax). 
Many companies already have a scheme in place, but if yours doesn't, why not ask them to set it up? It costs them nothing, but makes a huge difference to the charities who benefit from it. For more information, visit Payroll Giving.
Shopping with Amazon Smile
Amazon Smile is a simple way to support us every time you shop at Amazon, at no extra cost to you. For every purchase you make via Amazon Smile, Amazon will donate some of the purchase price to a charity of your choice.
To use Amazon Smile, just head to smile.amazon.co.uk or activate it via the Amazon app on your phone. You can also use a browser extension called Smilematic, which automatically redirects you to Amazon Smile whenever you shop on Amazon.
Next, select African Adventures Foundation as your chosen charity, and shop online to your heart's content!
We run fundraising campaigns throughout the year to fund specific projects at our partner schools. Examples of projects we've funded in the past include a new classroom block, new toilets, food security programmes and key equipment such as exercise books, desks, chairs and stationery.
Every Christmas, we also run our Christmas Meal Appeal, which aims to give every child at our partner schools a special festive meal and party to enjoy.
Take a look at the Foundation homepage to find out more about our current fundraising priorities and how you can support our work.