April saw the start of our 2023 volunteer programme with college students, PGCE students and CCOs travelling to Ghana, Kenya and Zanzibar. Thanks to our volunteers, it has been a very productive few weeks for our partner schools, and we're excited to see the work continue throughout the year.
Ghana
Siva and his team welcomed Burton Albion Community Trust back to the West coast of Africa for their fifth volunteer trip with us, which saw them return to Tegbi EP School.
The group got hard to work helping to finish the construction of the canteen they started last year by adding mosquito nets and the roof. They also helped to build a well which will provide water to the school and painted the kindergarten classrooms and the outside of the school.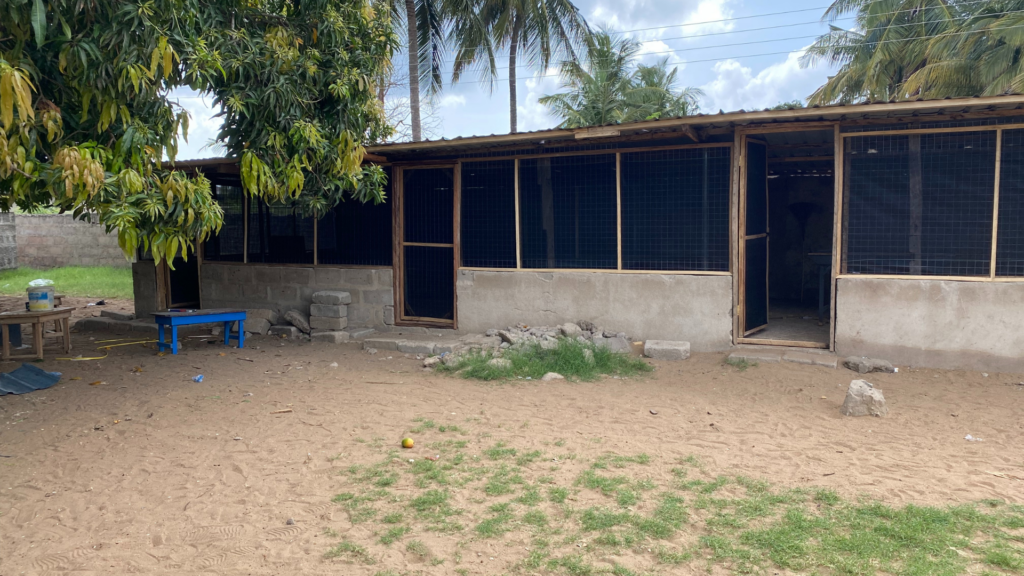 Volunteers also had the chance to teach a variety of subjects and enjoyed playing a game of football with the pupils. The group kindly donated and fitted football goals at the school, which the pupils were very grateful for.
You can't visit Ghana without hearing a beating drum. The group took part in traditional Ghanaian dancing with the pupils, building heart-warming connections in the process whilst learning about their culture.
"An incredible journey…it's so hard to describe these trips! You need to experience it for yourselves. It's full of joy, love, passion, highs and new experiences. In the words of Ghana… Me gbona (I'll be back)." Suzi, volunteer.
Kenya
Our Easter programme saw the groups spread across many of our partner schools in Kenya, with old friends returning.
Ungana Academy and The Walk Centre were fortunate to receive primary teaching assistance, and Mercy Njeri received secondary teaching assistance from a group of PGCE students, who were able to enhance their own learning by experiencing what it is like to teach in another country. The pupils benefited from the extra support in the classroom as they could work in small groups and 1:1 with the volunteers, allowing them to ask more questions.
A group of agricultural students visited their partner school, One, Naning'oi Girls Boarding Primary School, where they got straight to work building a permaculture garden. The sustainable garden mimics nature, allowing the school to grow food organically and encourage the right wildlife whilst being low-maintenance.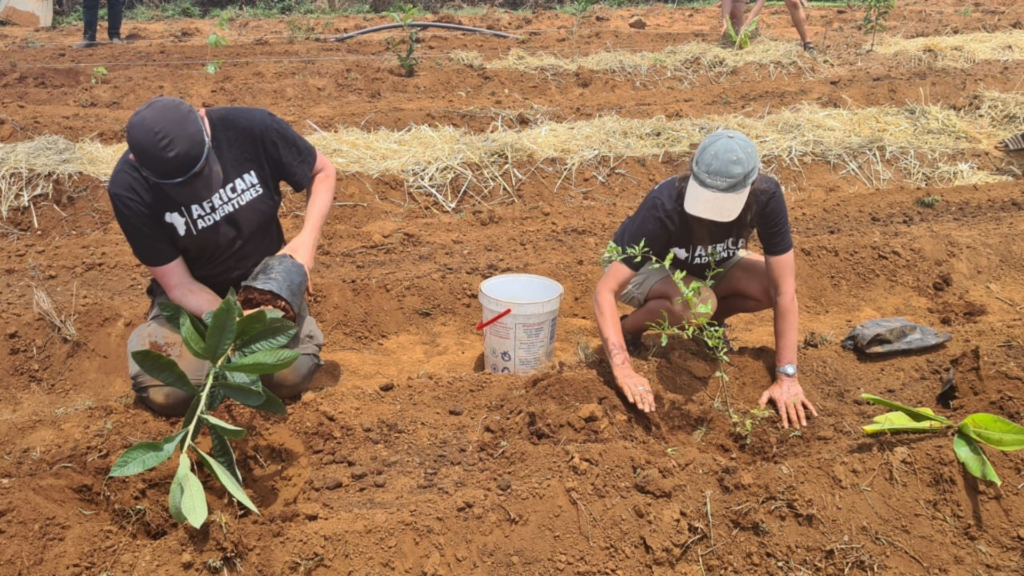 The group also helped to renovate the toilets, paint the school site and gave a cultural exchange talk covering human rights and women empowerment.
A big focus for our 2023 volunteer programme is upgrading temporary classrooms at our partner schools in Kenya to permanent, brick-built structures. Everton in the Community saw their second visit to West End Destiny Academy, where they made fantastic progress with the construction of a permanent classroom.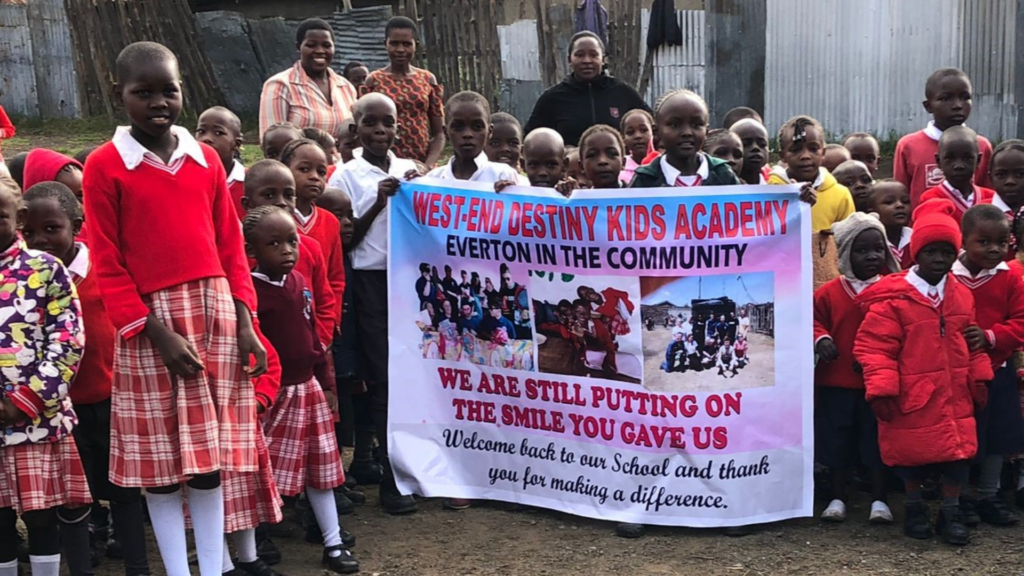 The group also helped to finish the toilet block at St. Trizah School.
Away from volunteering, there were plenty of activities to keep our volunteers busy. One group opted for our Rift Valley Adventure Day, giving our volunteers a whistle-stop tour of Kenya. The day included a safari, as well as a visit to the Equator and a hike at Thomson Falls. Our other groups visited the famous Maasai Mara, where they went on safari to spot the big five and learnt about the Maasai tribe by immersing themselves in Kenyan culture.
Zanzibar
Fuoni School were grateful for the help they received from Preston North End Community and Education Trust, who visited the island for the first time this month. The group left their mark by renovating the classrooms and painting the outside of the school.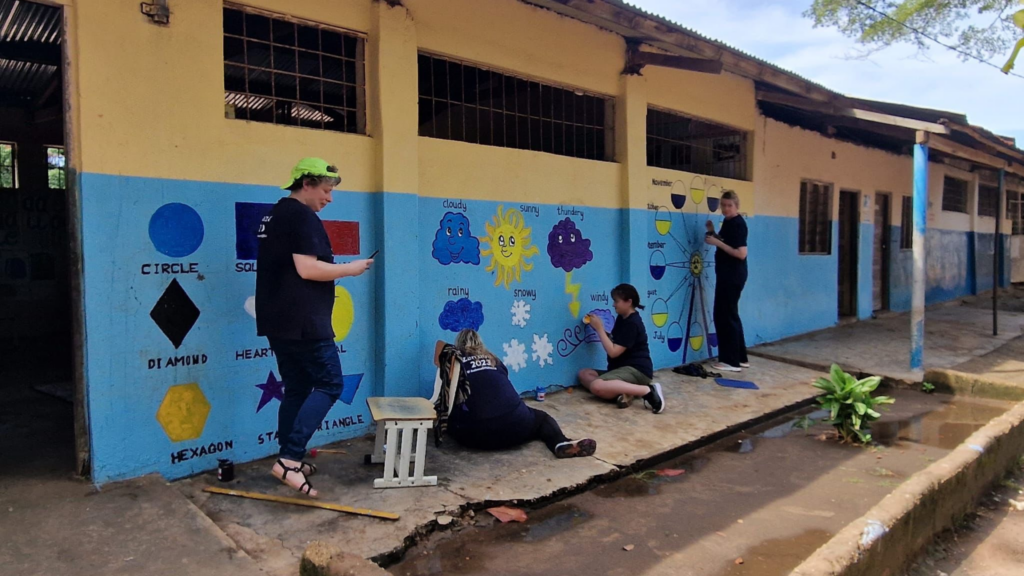 The pupils were excited to participate in a practical science lesson, which saw them pump air into a water bottle to make it launch like a rocket!
Away from volunteering, the group grabbed their flippers and went on our ocean safari, where they explored the clear blue waters and white sandy beaches of Zanzibar.
If you took part in one of these trips and have pictures or memories that you would like to share with us, we would love to hear from you! Please get in touch with us via our social media channels or by emailing volunteering@african-adventures.co.uk.