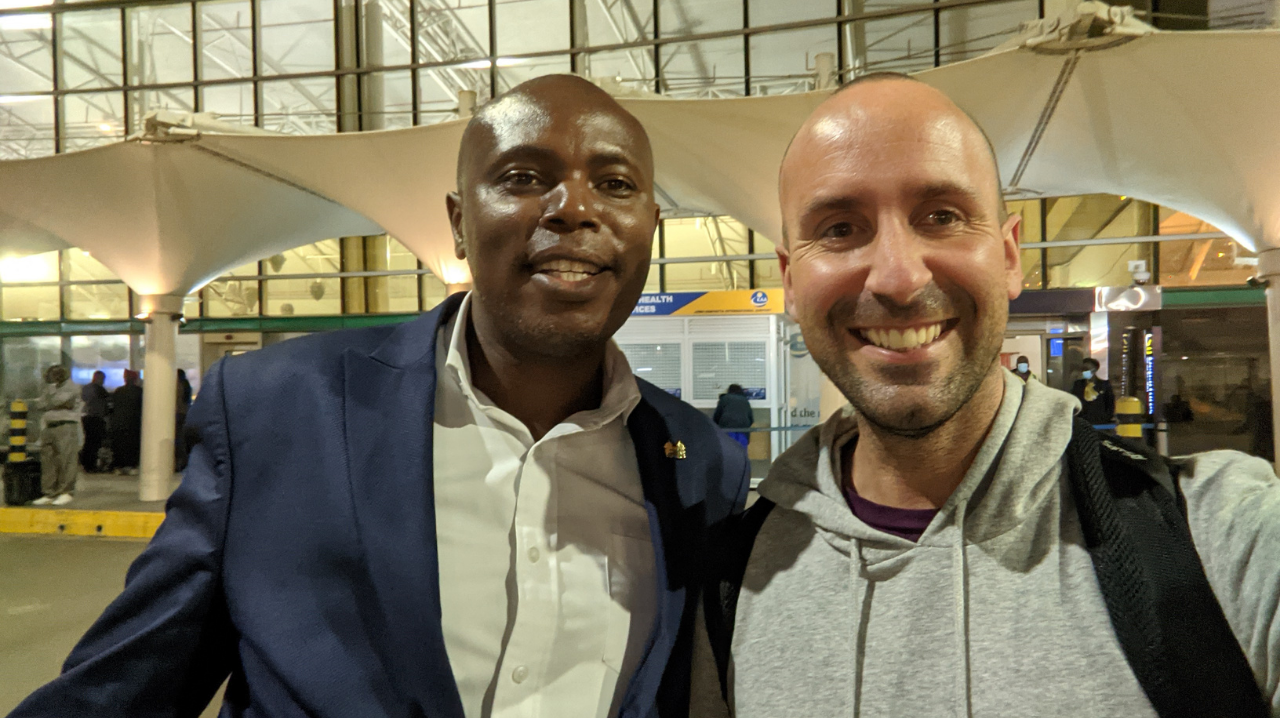 Last month, our Director, Dan, travelled to Kenya for the first time in two years to meet with our in-country team and visit our partner schools in Nakuru. Whilst there, he held planning sessions with the Directors of our partner schools, found out how those we support have coped through the pandemic, and was even able to spend some time with Lisa and Beth from Chichester College – the first volunteers we've been able to host in Kenya since 2019!
Read on for a round-up of his trip and some important updates from Kenya…
How are our partner schools in Kenya?
The Directors of our partner schools have been amazing throughout the pandemic by continuing to provide an education and daily meals to the children who rely on them. The schools we work with have gone two years without receiving any funding through our volunteer programme, and this has highlighted the vital role that our volunteers play in supporting our schools. When volunteers travel with us, our partner schools normally receive:
Funding from African Adventures to carry out development work (which volunteers help with)
Income from volunteers buying souvenirs at their school
Donations that volunteers bring with them in their suitcases (books, stationery, toys, equipment etc.)
Potential further donations from volunteers via African Adventures Foundation once they return home
With no volunteer groups travelling, our partner schools have missed out on all of this. African Adventures Foundation has been providing financial support, but this has mostly been used to fund feeding programmes for the children at our partner schools and provide food for their families.
As you can imagine, our partner schools are very excited to welcome volunteers back properly in April, and Dan came back from Kenya with a huge list of development work our volunteers will be helping with next year. The schools also gave Dan wish lists of items they need, so if you're travelling to Kenya next year and have space in your suitcase, we can let you know which items would be best to take.
If you're travelling to Ghana or Zanzibar with us, don't worry, we'll have the same information available by the New Year.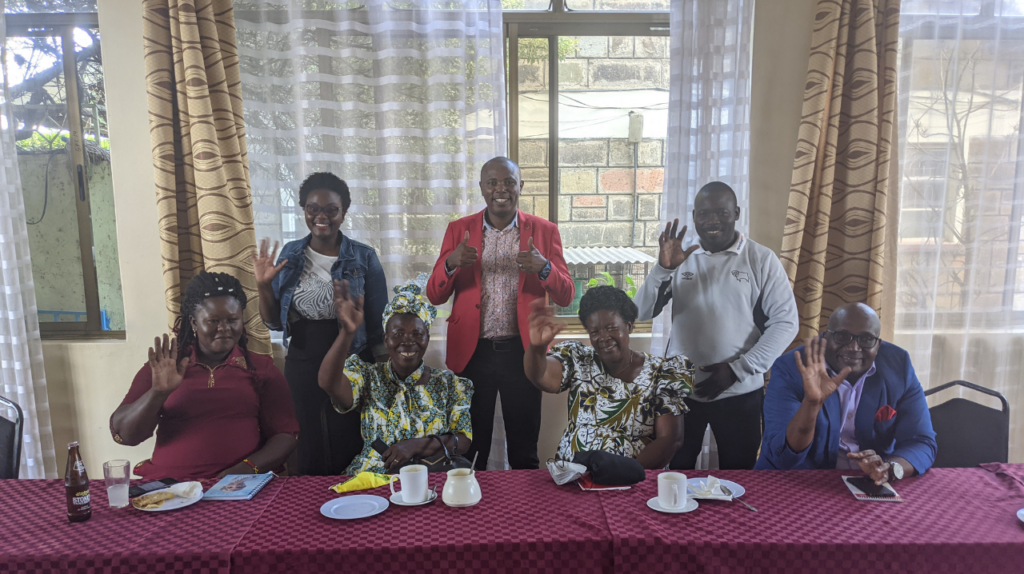 Our partner schools' plans
Schools in Kenya have been closed twice due to Covid over the past 18 months, so our partner schools are currently playing catch up with their term dates. The school holidays have been cut, and the new academic year will now start in April 2022, immediately after the Easter break.
Whilst in Kenya, Dan visited several of our partner schools to find out how we can support them over the coming months:
Ungana Academy
There are now around 280 students at Ungana and 12 staff. Ungana is in the process of building a new, permanent classroom and upgrading the toilets into a permanent, brick-built structure, thanks to generous donations from Bishop's Stortford College and a volunteer from Derby County Community Trust. African Adventures Foundation is funding the next stage of construction for this, and the plan is for both new buildings to be completed in time for the New Year.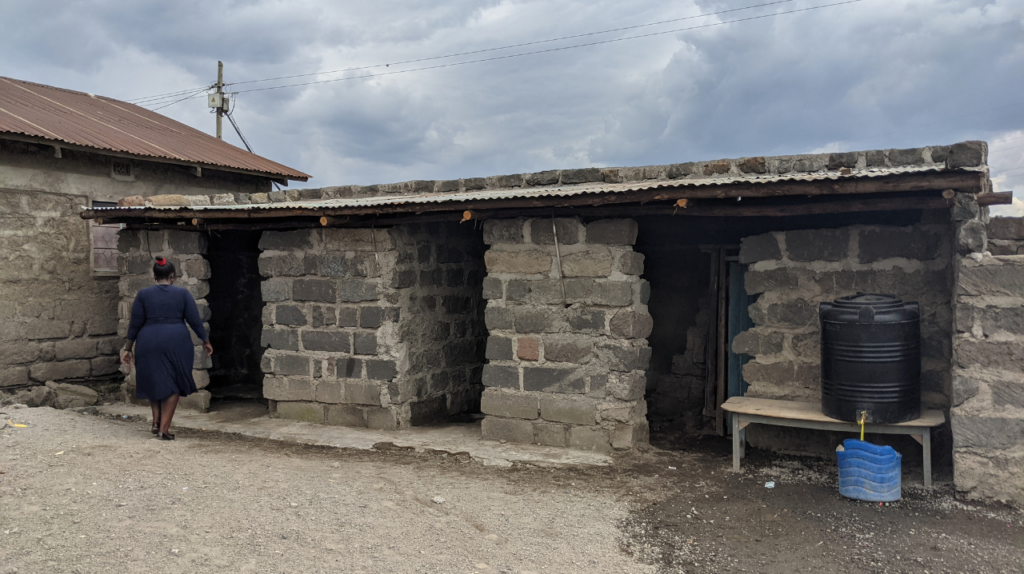 Jubilee Academy
Plans for next year including repairing the roof on top of the primary school classrooms and building new toilets as the school works towards its preliminary registration certificate. African Adventures Foundation will help fund both of these.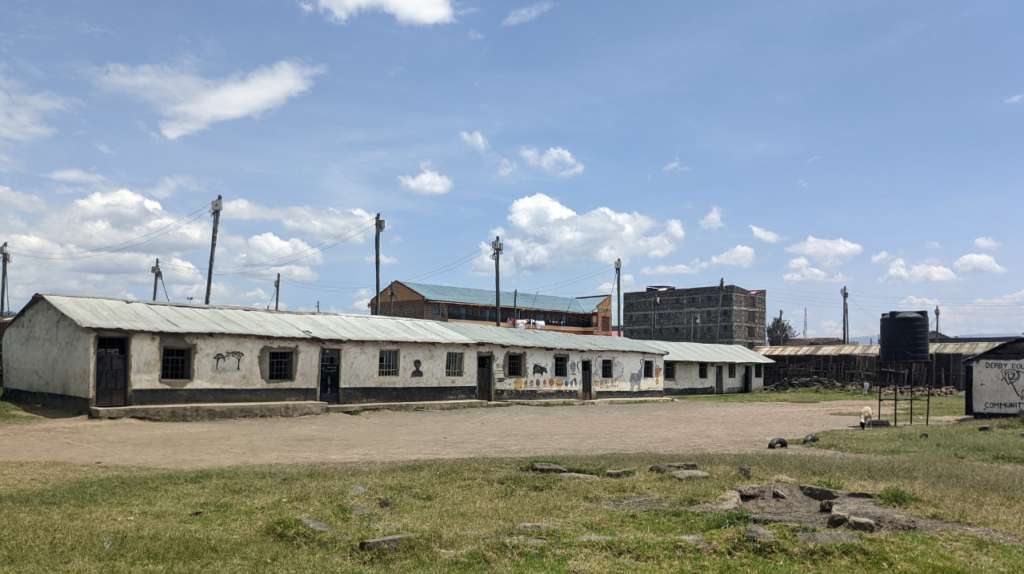 The Walk Centre
There are now 361 students at The Walk Centre, which is continuing to provide two free meals a day to every student, thanks to funding provided by African Adventures Foundation.
A first-floor staff room is currently being built above the kitchen, funded by a local donor, which will give teachers somewhere to plan lessons and mark work. Longer-term, The Walk Centre needs to build more toilets to cater for the growing number of students, and upgrade the four temporary pre-primary classrooms into brick buildings.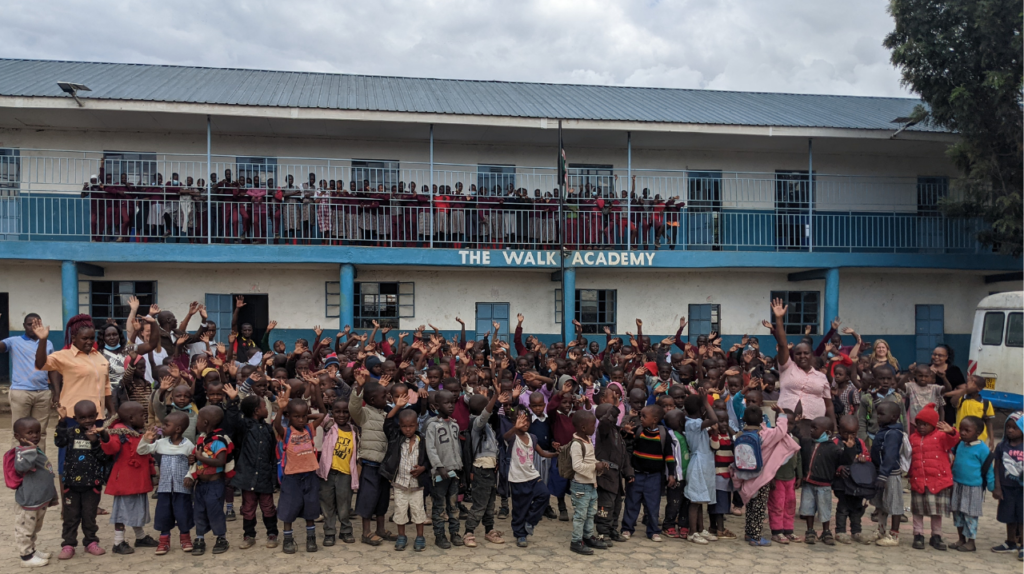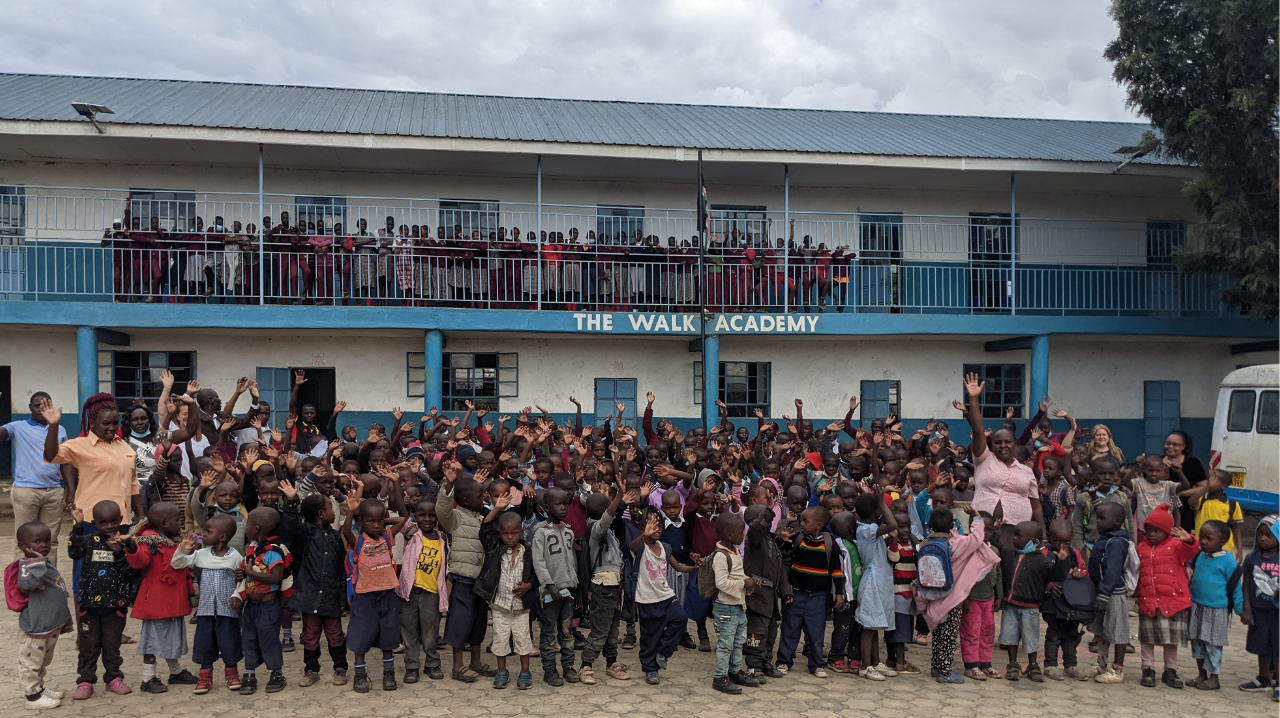 West End Destiny Academy
There are now 120 students and four qualified teachers at West End Destiny Academy, across four classrooms. The classrooms were built in 2019 when the school moved to a new site. The Ministry of Education has advised the school to carry out some building and renovation work to help with its registration. Our volunteers will be helping with this, which includes painting the classrooms, installing lockers, repairing the classroom roofs, building a new kitchen and cementing the classroom floors.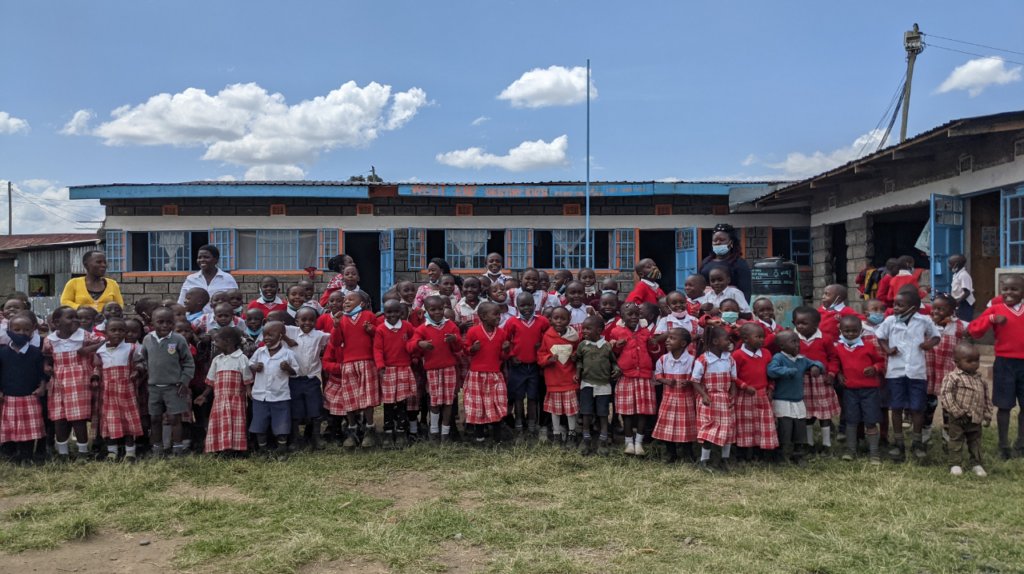 Chaddy Mission School
There are now 287 students at Chaddy Mission School, and 13 staff. Geoffrey, the Director of the school, has been able to sustain the progress that Chaddy made pre-Covid by charging some students modest termly fees. Those who can't afford the fees can still attend school anyway. Volunteers travelling to Chaddy will be helping with renovation work and providing support with teaching.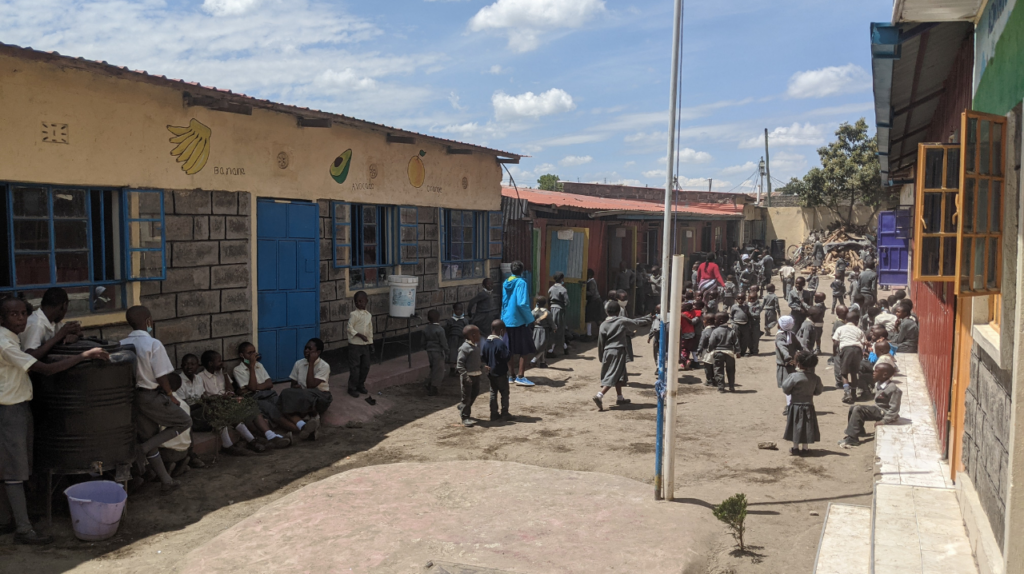 What's the latest on Covid-19 in Kenya?
Coronavirus has had a huge impact on Kenya's economy, and 2020 saw the first contraction in Gross Domestic Product since 1992. The tourism and hospitality sectors shrunk by almost 48%, which has caused high levels of unemployment in a country that already has millions in insecure employment.
However, the numbers of hospitalisations and deaths in Kenya are tiny compared to those in many parts of Europe, and many people in Kenya argue that the economic damage caused by Coronavirus has outweighed the risk to human health. For more, check out our previous blog, written by Dan, on how Africa has been so resilient against Covid-19.
Take-up of the vaccination in Kenya is slow in comparison to Europe, though 6 million people – around 15% of the country's population – have now received either one or both vaccinations. Initially, supplies were slow to reach the country, but capacity is increasing, and the government is rolling out a huge campaign to persuade Kenyans to get vaccinated.
All restrictions in Kenya have now been lifted, although the use of facemasks in public settings is still required.
Our first volunteers in two years
Dan's visit to Kenya also overlapped with our first volunteering trip in two years, as Lisa and Beth, two staff members from Chichester College, travelled to Nakuru for a week of volunteering.
This was also Lisa's 10th trip with us, and Dan was able to join Lisa, Beth and our Kenya team for the evening to celebrate 10 years of partnership and friendship before Lisa and Beth headed back to the UK. Chichester College will be returning to Kenya in April with a group of students, and we can't wait to welcome them back.