With Christmas just around the corner, one of our most special campaigns of the year is here – our Christmas Meal Appeal. This year we want to make Christmas extra special for 1000s of children at our partner schools, in Kenya and Ghana by giving them delicious Christmas meals and festive parties to put smiles on their faces.
One question which is understandably asked by many people when they donate to a charity is, "will my donation really make a difference?" In this case, the answer is a resounding yes! Just 50p can provide a special meal for a child, so even a small donation can go a long way. The unseen impact of your donation cannot be underestimated – you can help bring comfort and take away worry, spreading a little bit of joy to those who really need it this Christmas.
Brenda and Wilson – two children who attend The Walk Centre in Kenya – want to share with you the impact your donation to the Christmas Meal Appeal has on them: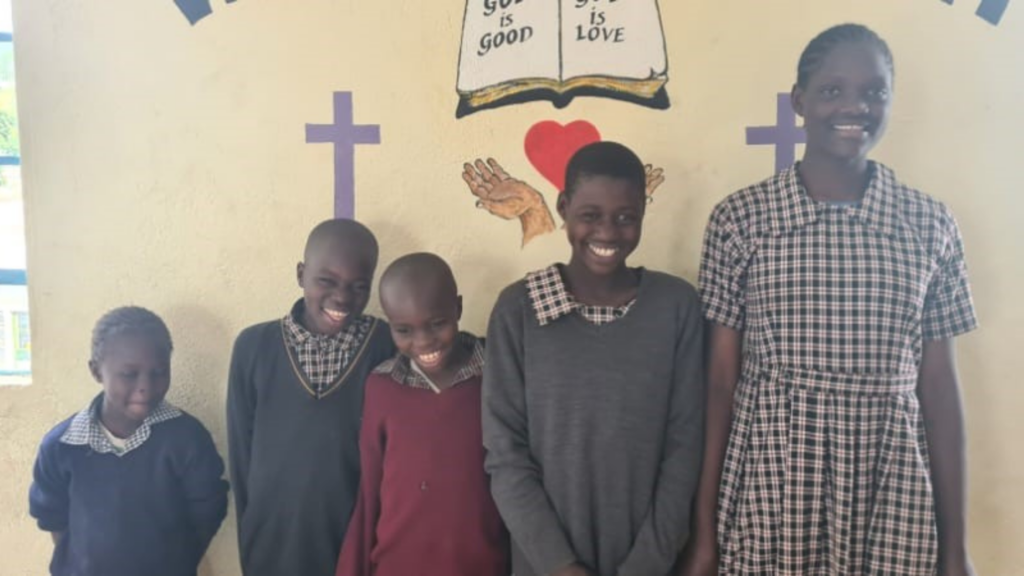 Brenda lives in a small one-bedroom rented house with her partners, three brothers, and four sisters. Brenda said, "The situation at home is really hard" as both her parents do casual work. As a casual worker, work is not guaranteed, meaning her parents are unable to buy food for that day if they do not go to work. The Walk Centre and its food security programme provide a lifeline for families like Brenda's, and its continuing existence is vital for their survival.
Brenda told us that the Christmas Meal Appeal means a lot to her and her family because it gives them "hope of celebrating Christmas with food".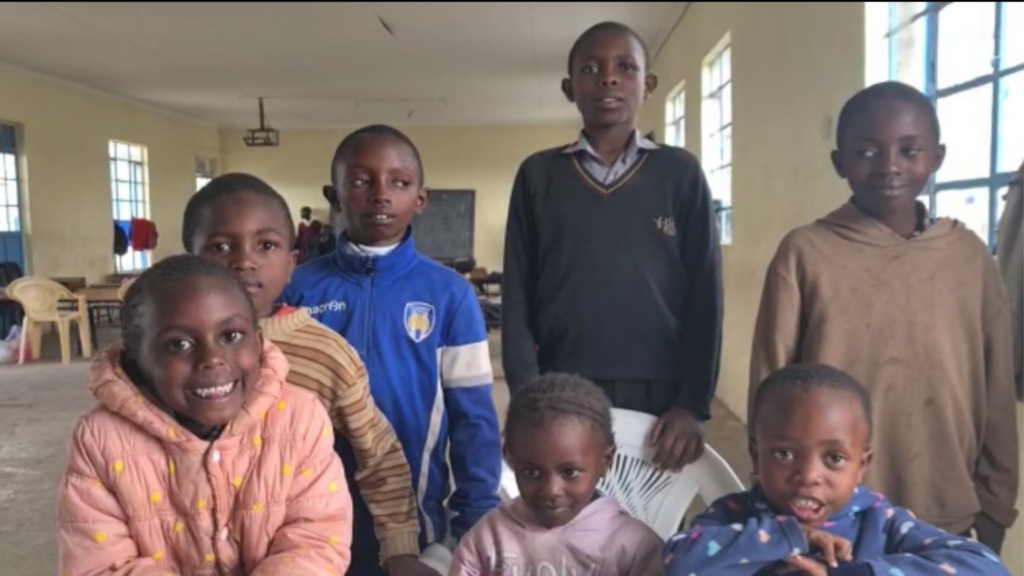 Wilson, a student at the Walk Centre is part of a family of 11. They all live in a rented single room together. Wilson's mother is a single parent and works as a casual labour worker to provide for her family. As a casual worker she has no guaranteed income each day to buy basic essentials like food, so Wilson and his siblings who attend the Walk Centre rely heavily on the food security programme to ensure they don't go hungry.
The thought of having a Christmas dinner and party at The Walk Centre brings a lot of happiness to Wilson and his siblings as we were told that they "love celebrating Christmas together with a celebratory meal".
We run our Christmas Meal Appeal for families like Brenda's and Wilson's, as it's an opportunity to spread a little bit of joy and give them a special meal and party that they would otherwise not have.
Just imagine the impact that your donation can have on students like Brenda and Wilson – you could bring them so much joy as they celebrate Christmas together with their friends and family. Please donate whatever you can, by clicking here. Thank you.