Give a little. Help a lot. Just 50p can provide a special Christmas meal for a child at one of our partner schools.
This year we want to make Christmas extra special for the children at our partner schools. Through our Christmas Meal Appeal we hope to be able to provide over 4,000 pupils with a special festive meal, putting food in their tummies and smiles on their faces. Through our food security programme, children at our Kenya partner schools typically receive the same food every day; a cup of porridge in the morning and a basic meal of cabbage and ugali at lunchtime. Christmas is our chance to give the children something different and exciting to look forward to. The unseen impact of your donation cannot be underestimated – you can help bring comfort and ease worry, spreading a little bit of joy to those who really need it this Christmas.
children will receive a special Christmas meal
schools will benefit from this important campaign
of your donation goes to our partner schools
The story behind the campaign
FUNDRAISE WITH YOUR OWN CHRISTMAS MEAL
Why not get in the Christmas spirit and raise even more money for our Christmas Meal Appeal! You can host your very own special Christmas meal and get friends and family involved. Find out more...
Organising your own Christmas meal event provides the perfect opportunity to raise money whilst having a fabulous social event with your loved ones. Christmas is a time to be together, enjoying good food and a glass or two of your favourite tipple. And this is when people are at their most generous. Tell your guests why you are fundraising for African Adventures Foundation and see your donation multiply.
Your Christmas meal could work in any setting, with the right planning; at your work, at your school, at your local social group, or at home with your nearest and dearest. You will not only be giving your guests the opportunity to enjoy a great Christmas celebration, but your will be positively impacting children's lives in the process. So, why not start planning today…
Follow our steps to organise your Christmas meal fundraising event
Pick a date and venue to hold your Christmas meal 

Send out guest invites – let them know that you are fundraising for a special cause

Plan your menu and any activities (fundraising or otherwise) for the occasion

Collect any donations due before the day

Put the Christmas decorations up and make your venue look festive 

Get ready to welcome everyone and enjoy your Christmas meal fundraiser 

Count your fundraising total and pay in the final donation, below

Feel proud that you have made a difference to children's lives in Africa this Christmas
People often ask, "will my donation really make a difference?" In this case, the answer is a resounding yes! Just 50p can provide a special meal for a child, so even a small donation can go a long way. And the impact is far greater than just providing a plate of food. Read the stories of Dancan, Shem, and Faith – three children who attend The Walk Centre in Kenya – to find out why.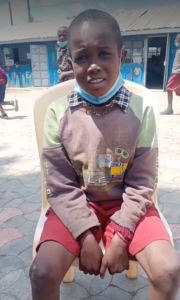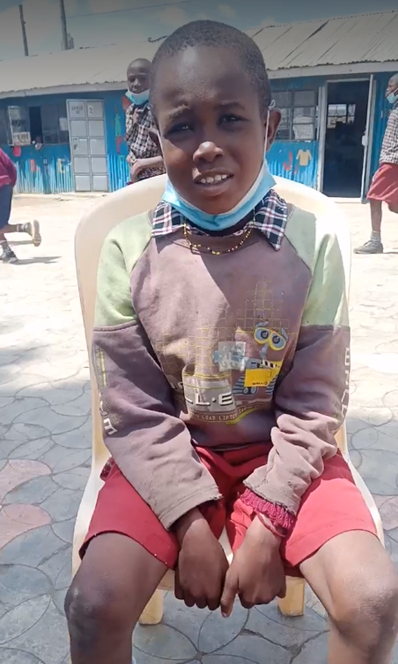 [give_form_grid ids="32819″ columns="1″ show_goal="false" show_featured_image="true" give_form_grid excerpt_length="40″ display_style="modal_reveal" forms_per_page="1″]
[give_form_grid ids="32825″ columns="1″ show_goal="false" show_featured_image="true" give_form_grid excerpt_length="40″ display_style="modal_reveal" forms_per_page="1″]
[give_form_grid ids="32832″ columns="1″ show_goal="false" show_featured_image="true" give_form_grid excerpt_length="40″ display_style="modal_reveal" forms_per_page="1″]
[give_form_grid ids="32838″ columns="1″ show_goal="false" show_featured_image="true" give_form_grid excerpt_length="40″ display_style="modal_reveal" forms_per_page="1″]