As the end of the year approaches, we're looking back at another extraordinary 12 months at African Adventures, made possible by you, our volunteers and supporters.
It has been such an exciting year, with our partner schools welcoming volunteers back and development work restarting at many of our partner schools. With volunteers raring to go and your extremely generous donations, so much has been achieved in 2022 and we can't thank you enough.
Proudly presenting 2022 Wrapped: Year in Review.
Our volunteers received a warm welcome
After two years with no trips, it was fantastic to see volunteers return for the first time to our partner schools in Africa over the Easter period, and it was safe to say the students felt the same!
"As we arrived in the minibuses, all the children were crowding around the doors. As the doors opened, they all rushed to say hello. It was an overwhelming show of affection, and it became the highlight of my day, every day we visited the project." Sophie, Volunteer.
Our volunteers worked extremely hard this year and we couldn't be more pleased with the development made at our partner schools. Across Ghana, Kenya and Zanzibar, volunteers helped to renovate 22 classrooms and a classroom block and supported with the construction of five new permanent classrooms. The fresh coats of paint, new windows and doors and the new brick-built classrooms have provided a safe and engaging space for students to learn in.
Cherish School, in Kenya, saw a lot of progress this year on their relatively new site. A kitchen and eating area have been constructed, two more permanent classrooms are underway, and a new toilet block has been built. With project work planned for 2023 at Cherish, we are really excited to see the school taking shape and becoming a lovely environment for the children to learn in.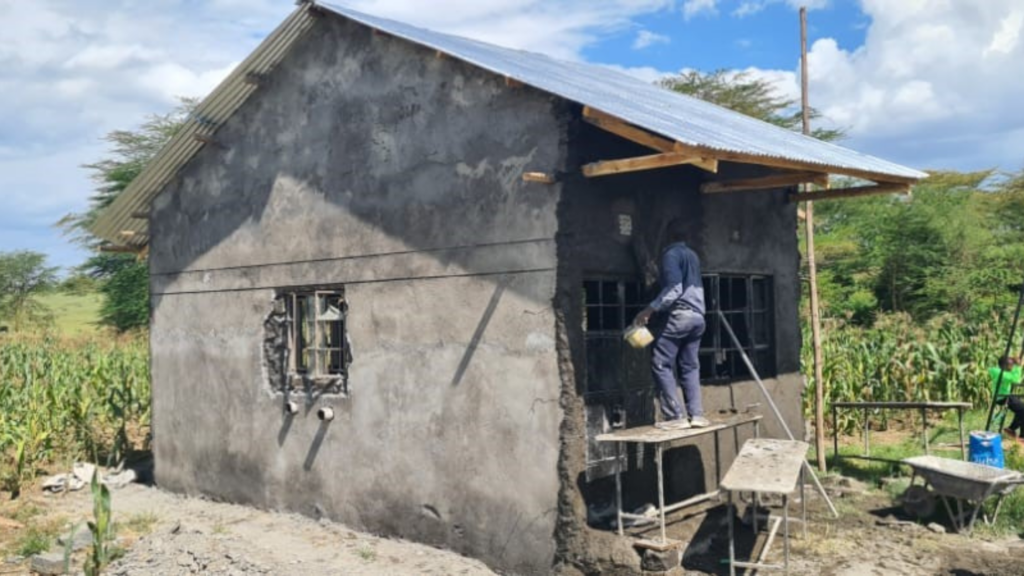 The impact of your donations
Because of your kind donations through our Foundation this year, we have been able to support our partner schools with several projects, specific to their needs.
Our Water, Sanitation, and Hygiene (WASH) programme, in Zanzibar, has made fantastic progress in 2022 with a toilet block being built at both Fuoni and Kijito, which each comprises 12 latrines, urinals, menstrual health management room and handwashing stations. Across both schools, over 5,500 girls have been supported with menstrual health education and provided with sanitary products. Our Summer Camp group ran Menstrual Health Management workshops for over 400 girls at Fuoni and handed out 880 pads during the workshops which they kindly bought with them. We are working to secure funding for the project at Kinuni school and hope to be able to start work there in the New Year.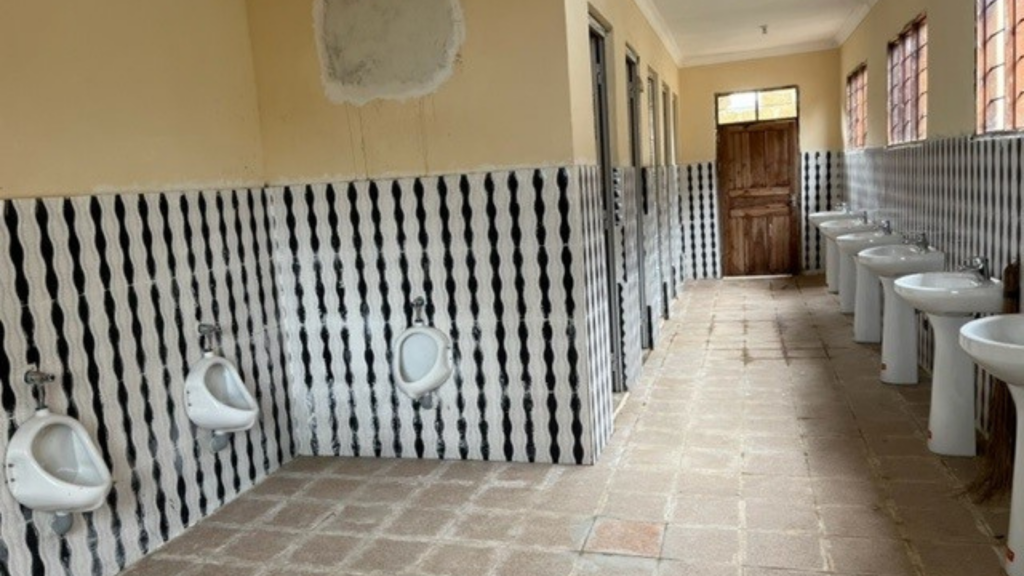 Support with menstrual health management continued across Africa, into Kenya with The Good Period project. In 2022, we ran a pilot scheme with 90 girls at one of our partner schools in Kenya to eliminate period poverty and provide equitable access to education.
From your donations, we were able to provide the group with enough sanitary pads each month, so that they could go to school without worry and take advantage of every opportunity available to them.
Since being part of the pilot scheme:
85% of the girls now feel confident managing menstruation, whereas only 47% did before The Good Period started.
85% of the girls agree they have access to everything they need to manage menstruation well each month. (underwear & pads), whereas previously only 3% agreed with this statement before The Good Period started.
85% of the girls feel confident knowing the physical changes a girl's body goes through during puberty. This is in comparison to just 44% before The Good Period started.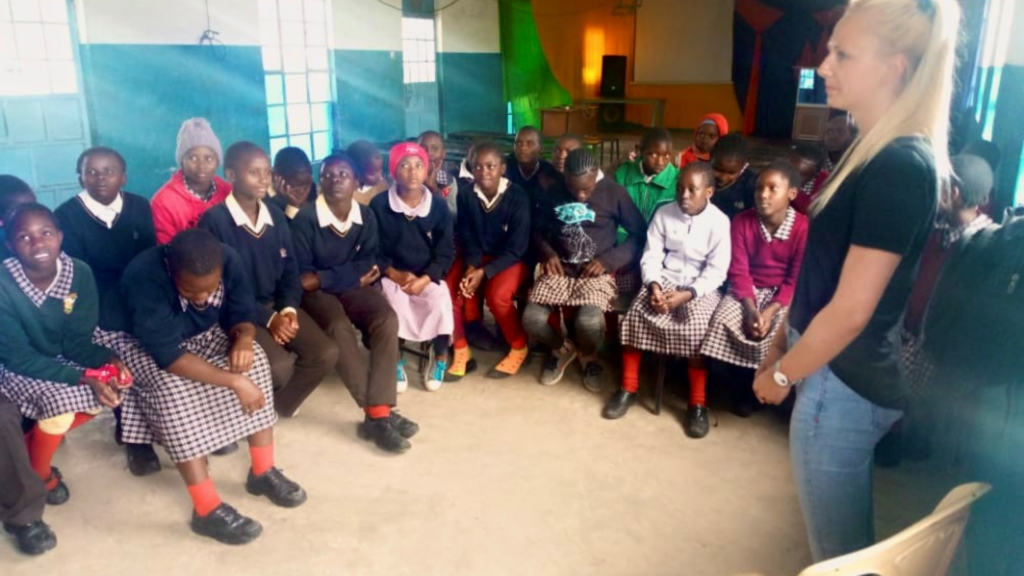 And this is just the start – from January 2023 we'll be increasing our support to 200 girls and will be putting plans in place so we can continue to roll this scheme out to our other partner schools.
In Kenya, we run Food Security Programmes and with the help of your donations, our partner schools have been able to provide 659,648 meals for over 1,300 children this year. For a lot of the children at our partner schools, the meal they receive at school may be the only one they have each day, making your support all the more valuable.
Our first Summer Camps
This year was a summer to remember for two groups of 16-18-year olds who travelled to Kenya and Zanzibar as part of our first-ever Summer Camps. During their 13-night trip, the groups made a real difference at our partner schools, ticked off their bucket list with our adventure weekend activities and made friends for life.
"Amazing, incredible experience which changed my insight of Africa. Once in a lifetime opportunity that will stay with me forever." Hannah, Zanzibar Volunteer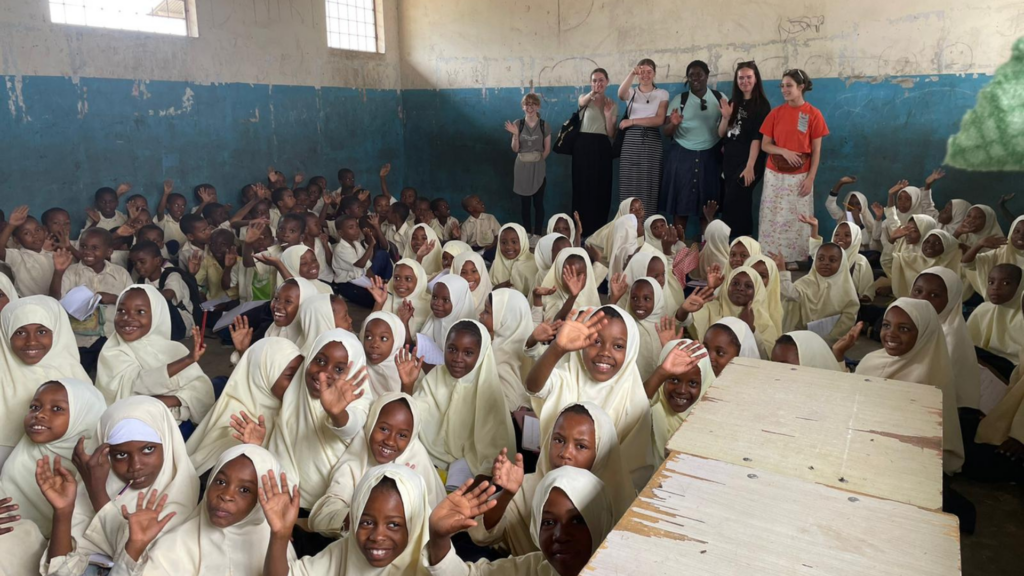 We can't wait to do it all again next summer with our 2023 Summer Camps. We hope to see some of you there!
Our Christmas Meal Appeal returns
Finally, we're wrapping up 2022 with our Christmas Meal Appeal. Once again, we were aiming to raise enough to give every child at our partner schools a special festive meal and party to enjoy.
Because of your kind donations, children at our partner schools in Ghana and Kenya have been able to enjoy a festive meal and party with their classmates. Thank you!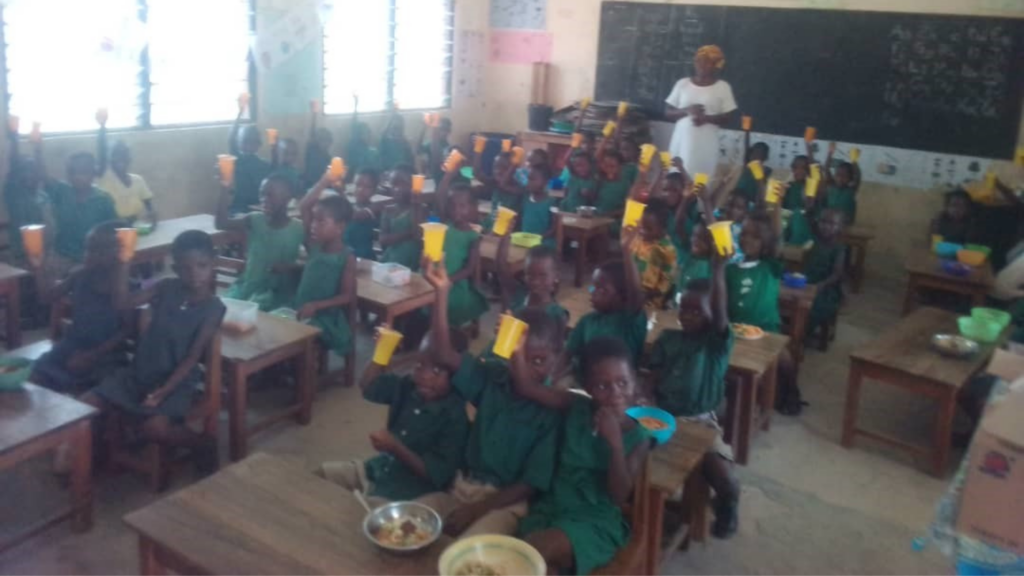 Here's to 2023
We'd like to say a huge thank you to everyone who has supported us this year. We couldn't do what we do without you, and we are forever grateful. Have a wonderful Christmas, and we'll be back in January ready for another exciting year, which will be our largest volunteer programme in four years!