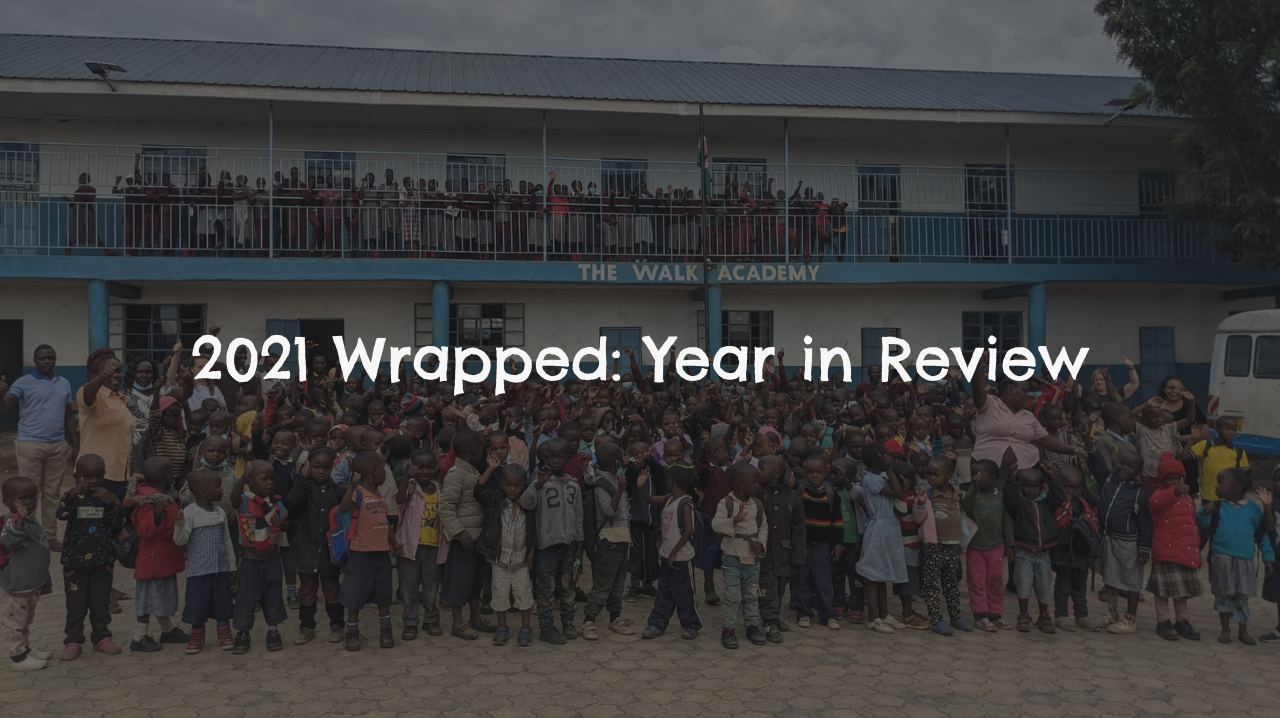 As the end of the year approaches, we're looking back at another extraordinary 12 months at African Adventures.
Thanks to your extremely generous donations, we've been able to support our partner schools throughout the year by providing funding for vital food programmes and school running costs. For this, we can't thank you enough.
This year, we've also begun work on our Water, Sanitation and Hygiene programme in Zanzibar, expanded our School Partnerships programme, launched our brand new Summer Camps, and published our Communications on Progress report as a signatory to the United Nations Global Compact.
October also saw our first volunteers in two years finally return to Africa, and our Director, Dan, travel to Kenya to meet our in-country team and partner school Directors for the first time since 2019. It's fair to say it's been quite a year!
Proudly presenting 2021 Wrapped: Year in Review.
Support Our Schools
In January, we were over the moon to see children in Kenya return to our partner schools after nine months of closures.
To support our partner schools with reopening and help cover the gap in funding caused by the suspension of our volunteer programme, we launched our Support Our Schools campaign, which aimed to fund vital feeding programmes and finance core running costs such as teachers' salaries.
Thanks to your incredible generosity, we were able to raise nearly £3,000 in the first few months of the year to enable our partner schools to remain open to their students. Thanks to your donations, our partner schools could continue providing daily meals and a free education to the children who rely on them.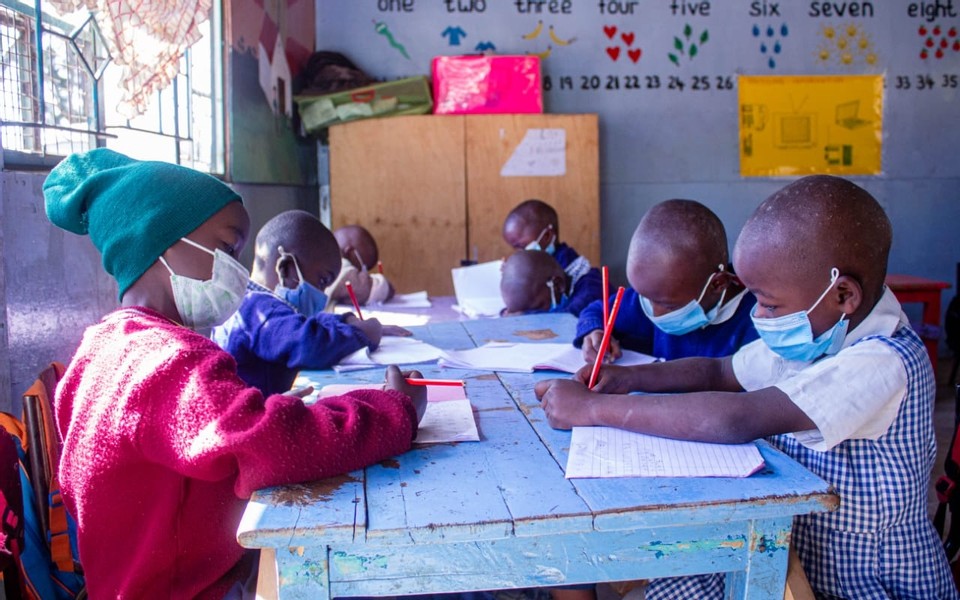 Zanzibar's new WASH & MHM Programme
The spring season kicked off with the very exciting news that we had been granted funding for a brand new Water, Sanitation & Hygiene and Menstrual Health Management Programme for all three of our partner schools in Zanzibar!
This programme will help remove barriers to education for 8,200 girls by providing funding for brand new toilets and changing rooms at our partner schools, which will give girls a private space to manage their menstruation. The programme will also fund educational workshops for both boys and girls, which will help improve knowledge of personal hygiene and menstrual health management. Finally, each of our partner schools in Zanzibar will receive a sewing machine and materials to produce reusable sanitary pads for the female students to use.
The programme is well underway, with new toilet facilities having already been constructed at Fuoni School. You can read more about our new WASH and MHM programme here.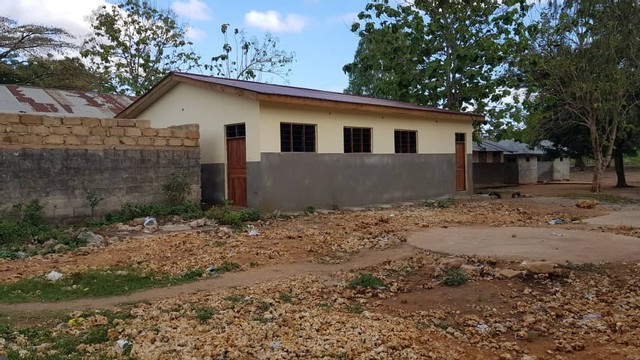 Connecting students in the UK and Africa
Even though our volunteer programme was on hold for most of this year, that didn't stop us from bringing a touch of Africa into classrooms all across the UK with our School Partnerships programme.
This free scheme gives students in the UK the chance to learn about life in another country through exchanging pen pal letters with the children at our partner schools. Teachers in the UK also have access to free educational resources and an exclusive webpage containing lots of information about their partner school.
By May, we were delighted to have connected 30 schools in the UK with our partner schools in Ghana, Kenya and Zanzibar! To find out more about our School Partnerships programme, click here.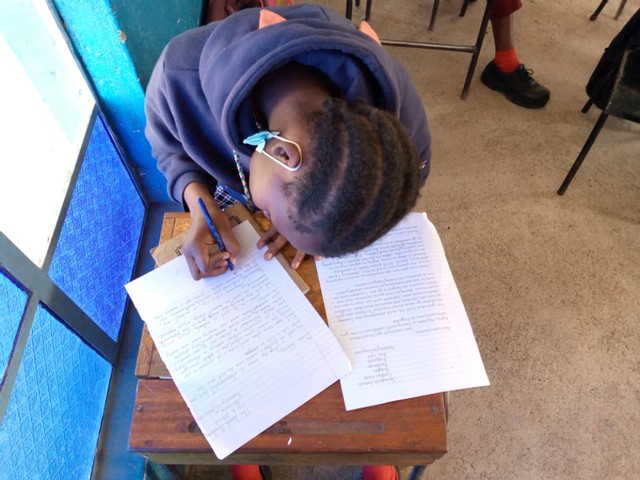 Summer Camps – the countdown is on!
In May, we launched our brand new Summer Camps, which give young people aged 16-18 the chance to spend summer 2022 sharing the adventure of a lifetime and making a real difference at one of the schools we support in Ghana, Kenya or Zanzibar.
With our Summer Camps, young people can choose to spend 13 nights in Kenya or Zanzibar, or 28 nights in Ghana for a more immersive volunteering experience. Each trip also includes at least one adventure activity, giving our volunteers the chance to experience everything that their chosen destination has to offer.
Places on our Summer Camps trips are now starting to fill up, and the countdown to next summer is very much on! If you're interested in experiencing a trip like no other, you can find out more about our 2022 Summer Camps here.
Zero Hunger This Summer
Meanwhile, our partner schools were continuing to feel the impact of our volunteers being unable to travel. Without the extra funding generated by our volunteer programme, some of our partner schools were at risk of being unable to provide free meals to their students, or of having to close altogether.
To help, we launched our Zero Hunger This Summer fundraising campaign, which aimed to raise enough money to enable our partner schools to provide free meals and food parcels to the children who attend them and their families.
Thanks to some extremely generous donations, our Zero Hunger campaign raised enough to fund feeding programmes at our partner schools until September, providing much need food security for the children who attend them. A huge thank you to everyone who donated!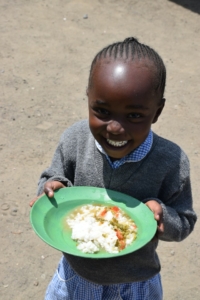 Communication on Progress
As a signatory to the United Nations Global Compact, we've committed to producing an annual report that details everything we're doing to help advance the Sustainable Development Goals – a set of 17 global goals that aim to create a better, more sustainable future for all people and our planet by the year 2030.
After a year like no other, we were proud to publish our annual report in June – you can read it here.
Volunteers return to Africa
In October, we were absolutely over the moon to welcome our first volunteers back to Africa in two years!
Lisa and Beth, two staff members from Chichester College, headed to Kenya for a week of volunteering. This was also Lisa's 10th trip with us, and she celebrated a decade of friendship and partnership with our team in Kenya.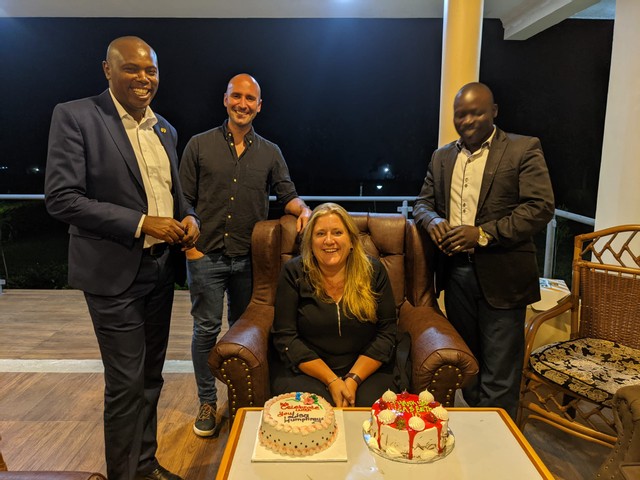 Our Director, Dan, was also able to visit Kenya in October for the first time since 2019. Whilst there, he met with our in-country team and the Directors of our partner schools to plan how we can best support them over the coming months. There's plenty for our volunteers to help with in 2022! Read more about his trip here.
Our Christmas Meal Appeal returns
Finally, we're wrapping up 2021 with our Christmas Meal Appeal. Once again, we're aiming to raise enough to give every child at our partner schools a special festive meal and party to enjoy, as well as a food parcel for their parents.
So far, we've raised nearly £2,000, which is absolutely amazing. It costs just 50p to provide one meal, so any amount you can give really will make a huge difference. To donate, please visit the webpage.
Here's to 2022!
We'd like to say a huge thank you to everyone who has supported us this year in any way, shape or form. We couldn't do what we do without you, and we are forever grateful.
Have a wonderful Christmas, and we'll be back in January ready for another exciting year!