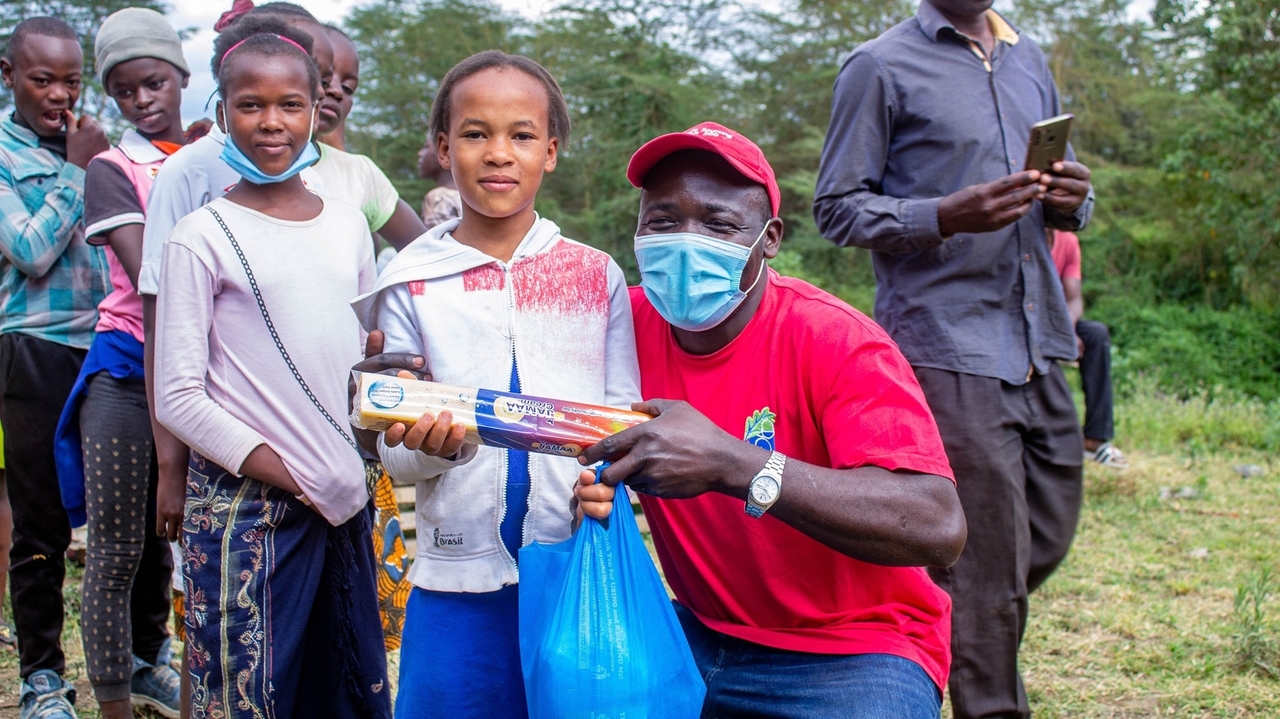 As you might have heard, African Adventures is a signatory to the United Nations Global Compact (UNGC). 
The UNGC is a voluntary initiative which encourages companies and organisations of all sizes to adopt sustainable and socially responsible policies, and to advance the United Nations Sustainable Development Goals (SDGs) through their work. 
The SDGs are a set of 17 goals, set out in 2015, which aim to create a better and more sustainable future for all by the year 2030. The goals focus on key areas such as gender equality, quality education for all, ending poverty and climate action. As an organisation, African Adventures is committed to advancing the goals through our work.
Each year, we produce a Communication on Progress report which details everything we're doing to help advance the SDGs. This holds us accountable, and gives our work real focus and meaning. 
After a year like no other, we're delighted to share our 2020 Communication on Progress report with our volunteers and supporters. 
What's in the report? 
Our 2020 report starts with African Adventures' story, including how the company came to be and our principle aims as an organisation. 
This is followed by a foreword from our Founder and Director, Dan, which discusses the significant challenges posed by the Coronavirus pandemic and how we have had to adapt our work to provide emergency support to our partner schools in Africa. 
The next section details our commitment to exclusively employing local people to run our volunteer programmes, and our approach to working in partnership with the schools we support in Ghana, Kenya and Zanzibar.
Our work over the past 18 months
With volunteers unable to travel for well over a year, our partner schools have missed out on the humanitarian and financial support they would normally receive. As such, we have had to adapt our work to meet the schools' immediate needs. This section of our report details everything we've been doing to provide emergency support to the schools we work with, such as supporting feeding programmes and helping to reduce the risk of COVID-19 at our partner schools.
This section also includes details of ongoing construction projects at our partner schools, and information on our new Water & Sanitation Hygiene and Menstrual Health Management (WASH and MHM) programme, which is currently being rolled out at our partner schools in Zanzibar. 
Finally, with students from the UK unable to travel to Africa, we wanted to ensure that young people could continue to learn from each other through meaningful cultural exchange. With this in mind, we set up a free Partner With a School in Africa initiative, which allows UK schools to partner with one of the schools we support in Ghana, Kenya or Zanzibar. We round up this section by looking at how the scheme has grown during its first few months.
The environment
This section reaffirms our commitment to reducing our environmental impact wherever possible. Prior to the pandemic, we undertook a variety of initiatives such as using sustainable suppliers, reducing our travel, and offsetting carbon emissions generated by volunteers' flights through our Gyapa stove scheme. 
Whilst our aims have not changed, we have had to prioritise other areas of our work due to the challenges created by the pandemic. However, we remain committed to challenging how we work in order to mitigate our environmental impact wherever possible.
Our goals
Towards the end of the report, we take a look at the goals we set for ourselves at the start of 2020, and the progress we've made towards meeting them. 
We also set out our goals for 2021-2022, which include finishing the construction of a new classroom block at Dedzidi School in Ghana, rolling out our WASH and MHM programme in Zanzibar, and continuing to provide support with feeding programmes in Kenya.
The report ends with a round-up of our company policies and how these align to the UNGC's 10 Principles, which focus on human rights, labour, the environment and anti-corruption. 
To view our 2020 Communication on Progress report in full, please click here. We hope you enjoy reading it!